21-year-old duo start a creative brand – Young Trendz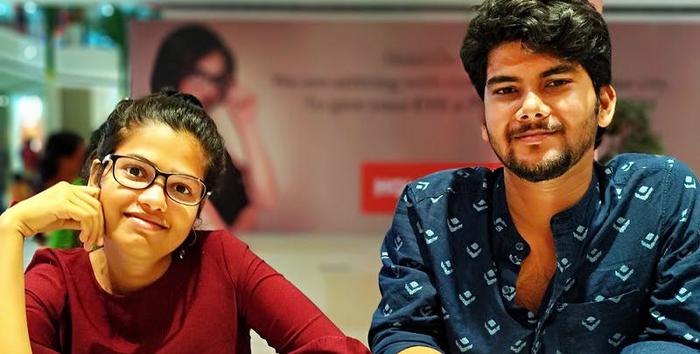 Two students at the National Institute of Fashion Technology (NIFT), Praween K. R. from Bihar and Sindhuja K. from Hyderabad, decided to stray from their school's curriculum and do something of their own.
They began thinking of ideas in 2015, when e-commerce was booming.
The two of them decided to follow the trend, and began their own online clothing brand, which they aptly named Young Trendz.
Thus, in September of 2015, they began their startup with an investment of ₹10 lakh, and since then, they have grown their business on multiple online marketplaces and have also started their own website.
The duo began their brand on online marketplaces such as Flipkart, Paytm, Amazon, and Voonik. Young Trendz grew quickly, starting out with 10 orders on the website per day, and now averaging at about 1,000 orders on the website per day.
Additionally, by their eighth semester, they were making customized T-shirts in collaboration with over 100 colleges all across India, including IIT colleges and IIM colleges.
Since its beginning, Young Trendz has generated a Gross Merchandise Volume (GMV) of ₹20 crore, which was acquired with zero VC funding.
As the startup grew, Praween and Sindhuja made it their priority to have a seamless product development channel. Thus, the duo decided to travel to Tirupur, the Indian knitwear and manufacturing hub. Since they had visited the city for college projects, they were confident about the shift.
They did not speak Tamil, which caused them some initial difficulties.
However, with the shift to Tirupur, Young Trendz was able to access raw materials more easily and improve its product development.
Currently, the startup has a team of 30 people, as well as warehouses in Telangana, Karnataka, Haryana, Maharashtra, and Tamil Nadu. In the future, they will be further expanding their collection and setting up offline stores.
The massive popularity of Young Trendz shows how just a little initiative from a couple of determined people can result in a big success.
Image Reference: YourStory, Facebook
What's new at WeRIndia.com