Solar Mosquito Trapper and Destroyer by Mathew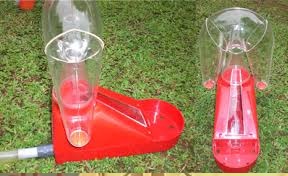 Solar mosquito trapper and destroyer is designed by Mathew K Mathew from Kottayam, Kerala. Since his childhood, he was interested in eco-friendly products. He has been dreaming about this mosquito destroyer and it took over a decade to design it in an environment friendly way. He designed the first mosquito trapper in the year 2000 and patented it after six years.
Solar mosquito trapper and destroyer attracts mosquitoes using the smell of a septic tank. After trapping the mosquitoes in the device, they will be killed by the heat due to exposure of direct sunlight.  This environment friendly device is a cost-effective mosquito killer which has been using by Mathew in his home. Mathew claims that this device does not harm environment or human beings unlike chemical mosquito repellants that emit gases which cause lung disorders.
Recent Posts

Amla Magic: 8 Ways Indian gooseberry transforms your hair

Here are 8 effective ways to incorporate Amla into your hair care routine.

BJP's Ishwar Sahu, a riot victim, triumphs in Chhattisgarh's Saja constituency

During the election campaign, Ishwar Sahu did not shy away from addressing the tragic events.

Bhopal's Sankat Mochan Hanuman temple dresses Gods in warm attire

In a unique and heartwarming gesture, the Sankat Mochan Hanuman Temple in Bhopal, Madhya Pradesh, has adorned idols of gods, including Lord Hanuman, Lord Ganesh, and Lord Shiva, with warm clothes to shield them from the cold winter air. A video capturing this thoughtful act shows the deities donning shawls and cozy attire inside the temple, reflecting a blend of spirituality and seasonal care.
What's new at WeRIndia.com