QR code revolution for vendors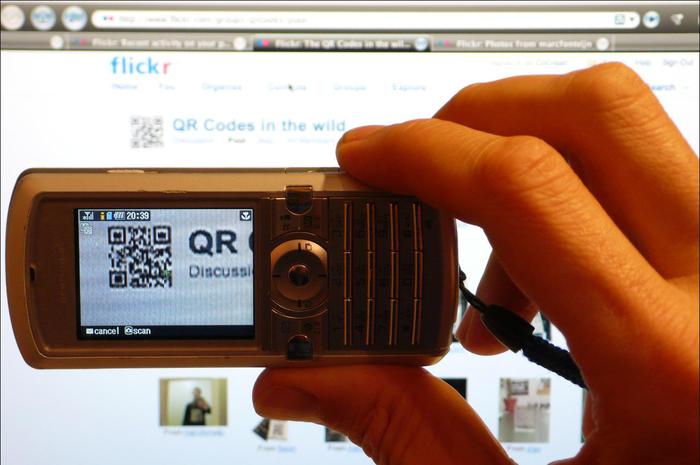 At present, the Government of IndiaBharat Quick Response Codes  is showing its interest in establishing a system of transactions without money, in order to reduce corruption through payment.
It has pushed for the Indian people to adopt these methods of moneyless payment, and one of the ways it is doing this is by having launched the Bharat Quick Response Codes, or QR Codes, earlier this year.
Taking a further step in this direction, Bijlipay has now become the first Indian company to enable these QR Codes.
Bijlipay has begun enabling these codes by implementing them on its Point-Of-Sale Machines, or POS Machines.
It is currently enabled by the company for 12,000 merchants and by the end of this year, the company aims for 50,000.
These codes operate by the cameras on one's phone being able to read and decipher the black and white boxed codes, which contain the information.
This merchant code and the payment amount is scanned, thus completing the transaction.
However, the Bharat QR Codes do not require a digital wallet to be made, as the money is instead taken directly from the person's bank account.
Knowing that it will not be easy for the people to simply transition from cash transaction to digital transaction, Bijlipay is willing to do more than only providing the POS machines to them.
They are willing to instruct, handhold, and generally make aware the benefits of using this new type of payment.
They will provide demonstrations, documents, installation, training, and the like for anyone who needs help with the new system.
There is still a long way to go with the implementation of QR codes, with only 1,500,000 POS machines for the 800,000,000 issued cards.
In the future, this difference will hopefully be reduced, in order to provide a safer and more trustworthy method of Indian payment.
Image Reference: TheBetterIndia, YouTube
What's new at WeRIndia.com