Mumbai society converts waste to Manure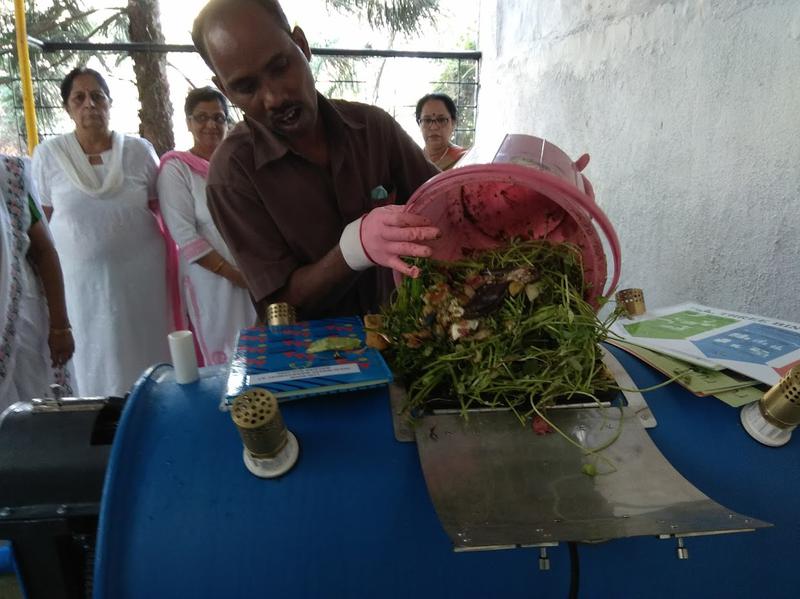 As many citizens are aware of waste management, they are exploring various ways for it.
Malhar Co-operative Housing Society (CHS) is one among them that recycles waste to turn it to manure.
The efforts of society help four tonnes of recycled waste produce of 400 kg of manure in less than two years.
They are using this organic manure to grow a lush vegetable and fruit garden.
The residents of society had been segregating it for the past few years, yet, it was not utilized efficiently till 2018.
Then all the households of the society deiced to reduce their waste sent to landfills and wanted to utilize it in a useful way.
RUR-GreenLife experts trained them to utilize waste efficiently.
Currently, more than 90 per cent of segregated waste is being recycled by society members.
They bought an aerobic bio-composter unit for ₹1.5 lakh and installed it on the premises. It is manually operated; hence no electricity is required.
The unit has two drums to run with the help of a gear. Each drum has a storage capacity of 200 kg to enable the process of composting naturally.
Each household in the society segregates its dry and wet waste. Nearly 30 kgs of wet waste is being generated per day out of which, 15-20 kgs is deposited in these drums together with leaves and sawdust.
The waste would be breaking down into manure within four weeks. Then it would be left to dry and shaved.
The unit produces both solid as well as liquid manure. The liquid manure is used to fertilize the vegetable-and fruit-garden to grow various types of vegetables like tomatoes, chillies, bitter gourd, and leafy vegetables.
The solid manure is sold to the residents in packets for ₹30 per kg. This money is spent on housekeeping staff that look after the system.
Image Reference: Thebetterindia
What's new at WeRIndia.com