Innovative nutrition formula for Hydroponics farming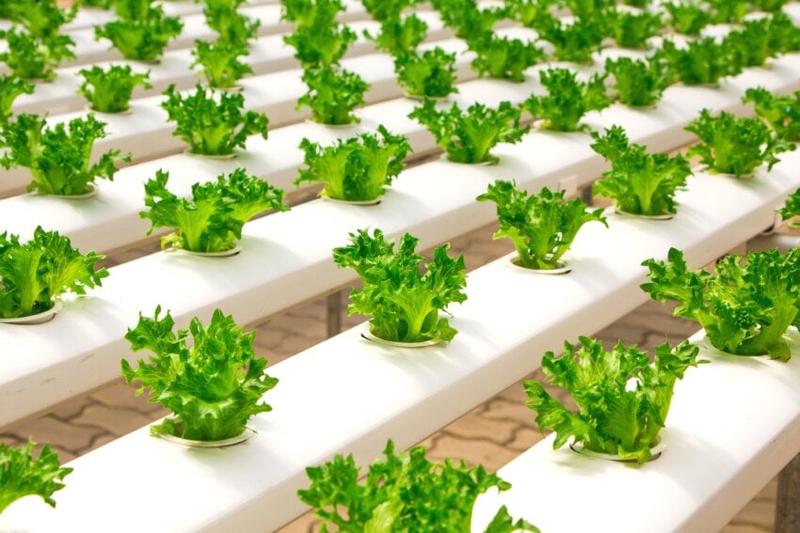 Hydroponic farms are trending in India. Under hydroponics farming, plants or crops are grown without soil in a nutrient-rich solution. As the method does not require soil, plants can be grown in tiny spaces like balconies. That's why many people are interested in growing plants using this method.
Now, a team of students from Kochi, Kerala, developed a nutrition formula to improve the yield of hydroponics. Students from the Federal Institute of Science and Technology (FISAT) developed an innovative solution for hydroponics farming that triples the yield with the consumption of lesser water and fertilizers.
The team started working on the project in 2019 as part of the E-yantra Farm Setup Initiative. They did not stop their experiments even during the pandemic. They continued their experiments by setting up a small farm at their houses during lockdowns.
Mahesh C, Bejoy Varghese and Rajesh TR, who work as assistant professors, led the project and guided the team. IIT Bombay provided its support to the project. The main aim of the project is to improve the yield of hydroponics farming.
The professors who led the team say that finding adequate land to feed the growing population is difficult. Exploring ways for better yield using the minimum land is essential. Hence, they experimented on increasing production and succeeded.
The students leased 1.5 acres of land near their campus. They are now growing many varieties of vegetables on that land.
These include cabbage, cauliflower, tomato, brinjal, cucumber, potato, radish, and turnip. They are also growing medicinal plants like Brahmi.
They use organic fertilizers for growing these vegetables. They inject fertilizers directly into the plants using food grade pipes.
The solution they developed has more nutrients. Hence, it gives three times more yield. Besides, their method only needs 10 per cent of water compared to the regular farming method.
Photo by Jatuphon Buraphon on Pixnio (Free for commercial use / CC0 Public Domain)
Image Reference: https://pixnio.com/flora-plants/crops/leaves-crops-agriculture-lettuce-organic-food-plant-salad-vegetable
What's new at WeRIndia.com