India's First Electronic Public Toilet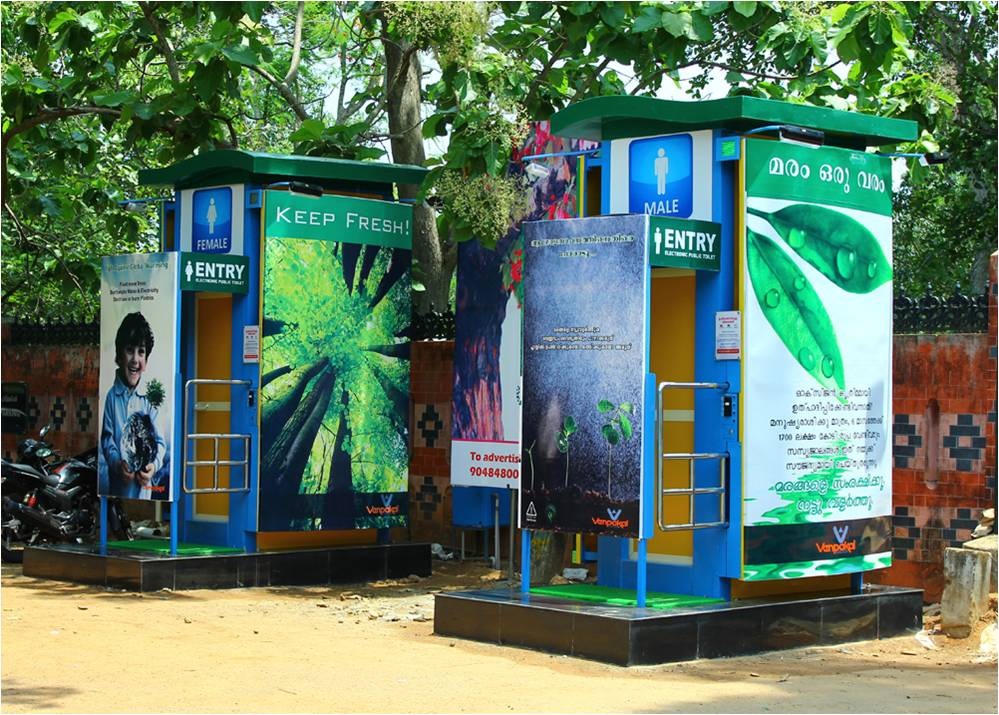 When it comes to developing India's infrastructure, we all think about highways, railways, communications, ports, and power. However, there is one aspect of India that many people seem to forget and ignore. That is – urban sanitation. This will improve India not only to citizens but also to the tourists.
In an effort to change the sanitization, Eram scientific, a social enterprise has begun an effort by building a product which is portable, hygienic, and ecofriendly. This product is the e-toilet which is the first Indian Electronic Public Toilet.
The eToilet integrates a full cycle approach by combining electronics, mechanical, and web-mobile technologies which will help in controlling the entry, usage, cleaning, exit, and remote monitoring capabilities with multiple revenue options.
The door of the eToilet opens with the insertion of a coin and lets the user enter. The light will be automatically switched on when the user enters. This saves a lot of energy. The toilet even directs the person with audio commands. The toilets are programmed in such a way that they will automatically flush 1.5 liters of water after 3 minutes of usage or 4.5 liters of water if the usage is longer. The toilet can also be programmed to perform a wash down after the usage of every 5 or 10 persons.
What's new at WeRIndia.com