IIT-Delhi women scientists' novel strategy for fungal eye infections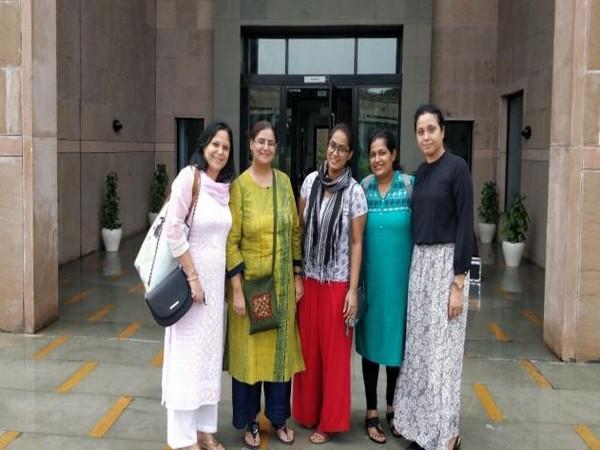 Fungal keratitis may occur due to trauma of the cornea of the eyes. Vegetative trauma is caused by infected vegetable matter like plant leaves. It leads to fungal infection. The condition is very high in India due to cultivation activities.
Fungal keratitis leads to monocular blindness, which means blindness in one eye. Unfortunately, more than 50 per cent of such cases are seen in India.
As of now, there is no effective treatment for fungal keratitis, especially in severe conditions. It is due to poor drug penetration and bioavailability. Natamycin is mainly used to treat fungal keratitis. However, it needs to be used for a long time and more frequently, which causes discomfort to patients.
In this context, IIT-Delhi women researchers developed an effective and novel strategy for fungal keratitis. Prof Archana Chugh led the research along with her PhD students. These include Dr Aastha Jain, Harsha Rohira and Sujithra Shankar. The entire team of women researchers have been working on this issue in association with Dr Sushmita G Shah, one of the leading Ophthalmologists and Cornea Specialists from Dr CM Shah Memorial Charitable Trust and Eye Life, Mumbai.
The antifungal strategy developed by the team improves the penetration of Natamycin. It uses with the help of peptide-drug conjugate. The peptides can carry molecules in the cells. Hence, the permeability increases when Natamycin attached to them. Thus, the drug has a better effect in treating fungal infections.
The team, in their research, found that penetration of Natamycin drug was five times higher than with the peptide conjugate in rabbits. Even in mice also, it showed promising results. The researchers hope that their research will help treat fungal keratitis in humans also. They want their strategy to be used in clinical trials so that it can be used to treat humans soon.
Image Credit: Ani on Twitter
Image Reference: https://twitter.com/ANI/status/1411223825354661889/photo/1
What's new at WeRIndia.com