Ferro Equip – A One-stop Solution for Physically Challenged Car Drivers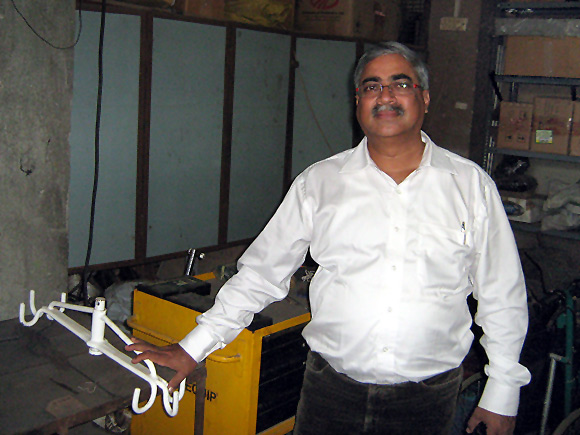 Ferro Equip is a car modification workshop in Mumbai that is very useful for the physically challenged car drivers. It is the only ARAI certified workshop where several innovations are made for disabled drivers which is run by Ferdinand J Rodricks.
One such innovation is attaching the bike handlebar below the steering wheel of a car which enables the physically challenged drivers to control accelerator, brake and clutch from it.
All the modifications from Ferro Equip have lifetime warranty and customers are guided on how to use them. In addition to that, the modifications do not change the normal settings so that they can be operated by normal people as well. These modifications costs from Rs. 17,000 to Rs. 35,000. Whether it is paralysis, limb impairment, shortness of stature, or any other disability, the workshop designs solutions for them. Ferdinand Rodricks has a website exclusively for these solutions. You can get more information there.
What's new at WeRIndia.com