Farmer innovates trolley solar panels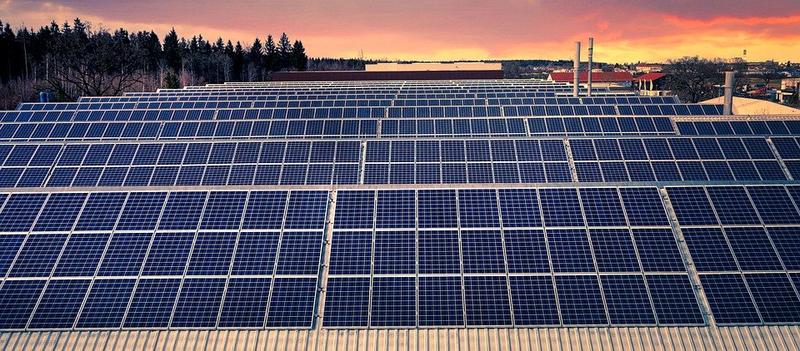 Usage of solar panels is common in urban areas. But, many rural people are hesitant to use them, as the solar panels installed in the field are getting damaged or stolen.
That's why many farmers are reluctant to use them even though they need solar panels for their daily works.
In this context, a man from a village in Haryana came up with a solution. Pradeep Kumar from Haryana offers solar panels on wheels.
His family has been into farming for many years, and Pradeep also joined it after his class 12. Later, he developed an interest in the installation of solar panels. He launched a business to offer solar panel installations.
Many farmers in his village showed interest in installing solar panels to power water pumps in their fields. But, most of the panels were stolen or damaged within a few months. It caused a loss to Pradeep. Many of them demanded compensation from him. Nobody came forward to get solar panels installed in their farms after that.
Then, Pradeep wanted to find out a solution. He thought of developing portable solar panels. Since the panels are heavy, he decided to make these panels on wheels. The solar panels are attached to a trolley and can be mounted to a tractor of a farmer. Hence they can be moved to and from the farms. Thus the panels can be protected from being stolen or damaged.
Pradeep took the help of mechanics from his village to design a trolley using metal. During this process, he faced many challenges. And after many trials and errors, he could develop a perfect prototype. It took four years for him to develop the prototype.
He brought the device in 2019 and started selling them through his company, TG Solar pumps.
The trolley comes in two sizes to carry solar panels that provide electricity of 2 HP and 10 HP.
He also customizes the devices. So far, he sold 2,000 trolleys to farmers. He provides one year of free service to the farmers.
Price varies with the size. However, the starting price is ₹48,000, depending on the user's customisation.
Image by Albrecht Fietz from Pixabay (Free for commercial use)
Image Reference: https://pixabay.com/photos/solar-energy-solar-panels-5622969/
What's new at WeRIndia.com