Eco-friendly Salon in Chennai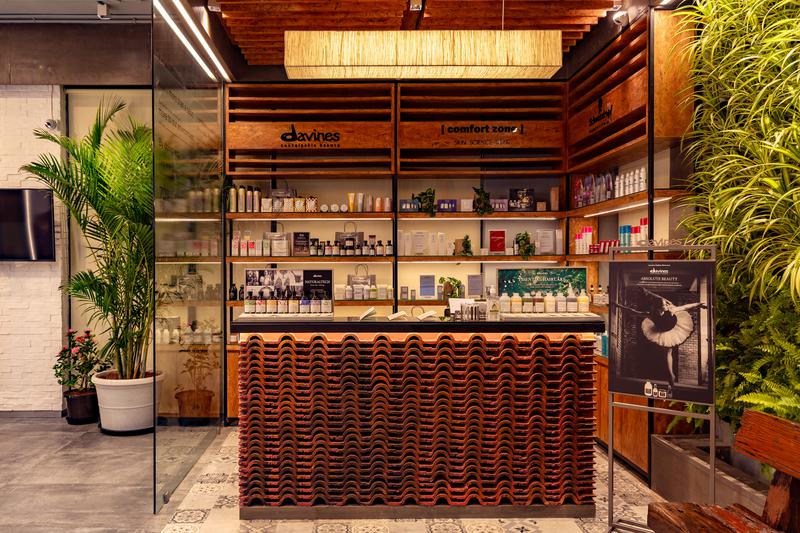 In order to reduce the usage of water and other natural resources, this Chennai salon turned eco-friendly.
Bounce Spalon, a spa and salon chain in Chennai claims to be the first-ever eco-friendly salon in Chennai.
As there is an increase in environmental consciousness in people, several businesses focus to serve them differently.
Bounce Spalon was founded by Vikram Mohan in April inspired by overseas salon. When attending a convention at the Davines village in Italy, he found a salon with sustainable beauty. He wanted to deliver his services in the same way.
He says that green practices are being used to educate and create awareness among clients. That's what he is trying to achieve with his efforts.
The salon reuses grey water in the toilets by treating the water used for hair washes. All taps in the salons are fitted with water-saving nozzles to save around 50,000 gallons of water per year.
Chennai-based Saran Associates designed this unisex salon in six months using sustainable materials.
Moreover, all materials were sourced locally except terracotta. Most of the interiors used in the salon follow the concept of reduce, reuse and recycle.
The salon has installed two solar panels on the roof to power operations. Around two-thirds of operations would be powered by these solar panels.
The towels are made of hemp which would degrade within six weeks.
The salon eliminates the use of plastic bags and bottles. It established RO filters. In addition to that, cups are also made from hemp to be used by customers.
The salon was designed in a 2,500 square foot place. It wants to use biodegradable material.
Air purifying plants such as philodendron, rubber (Ficus elastic) and peace lily are placed in the salon.
Image Reference: Thebetterindia
What's new at WeRIndia.com