Assam boy makes theft-proof e-bicycle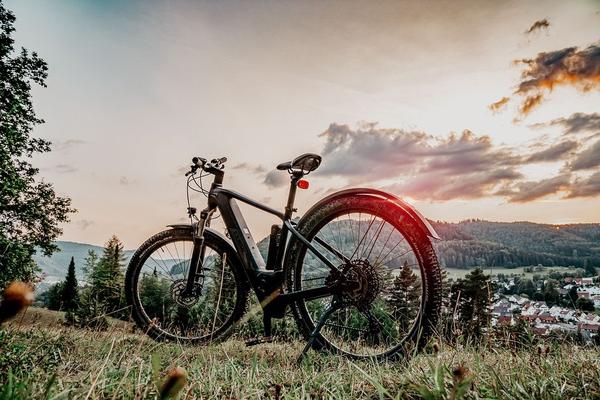 Bicycles are easy to carry. If you forget to lock your bicycle or keep it in a secure place, you may lose it. As they are easy to carry, it is easy for thieves to steal them.
To prevent such thefts, a 19-year-old boy from Assam made a theft-proof e-bicycle.
Samrat Nath, a Class 8 student, resdies in Karimganj. One day his uncle visited his house. He was very sad. When asked for the reason, he said that somebody stole his bike. His uncle felt unhappy as the bike was bought with a loan.
This incident made Samrat think of ways to prevent bikes from getting stolen. He thought of adding some security features to a bicycle so that the owners can get alerts if anyone tries to steal them.
However, Samrat was busy with his studies and could not do so immediately. But, after the completion of his school education, he joined an Industrial Training Institute (ITI), where he could recollect his idea.
He had some time to work on it. Moreover, he decided firmly to do something to prevent bicycle thefts. As part of his project, he started working on it.
He researched the topic and realized that there were some YouTube videos on it. He watched YouTube videos and learned the code to make an electric circuit.
He then purchased a bicycle to make as per the idea. He added many security features like a fingerprint sensor and GPS tracker to the bicycle. He developed an application and linked the bike to it.
Samrat also used a recycled lithium-ion battery for the bicycle to transform it into an effective e-bike. One can go 60 km with a single charge. The bike has a burglar alarm and sends a notification to the owner on the app. In this way, Samrat transformed the normal bicycle into a theft-proof e-bicycle.
Image by juergen-polle from Pixabay (Free for commercial use)
Image Reference: https://pixabay.com/photos/mountain-bike-e-bike-bicycle-mtb-5567847/
Recent Posts

Government bans 14 FDC drugs

The government's action to ban these FDC drugs has received positive feedback from the All India Drug Action Network.

The root cause for Odisha train accident

Railway Minister Ashwini Vaishnaw attributed the root cause of the triple train disaster to a malfunction in the electronic interlocking system.

Police fined a woman performing stunts on car bonnet

In Prayagraj, police fined a woman who performed stunts on a moving car. She danced on the car bonnet without taking any precautions. As soon as the video went viral, police identified the woman and slapped her with a fine of ₹15,500.
What's new at WeRIndia.com