App that can tell you pollution level of air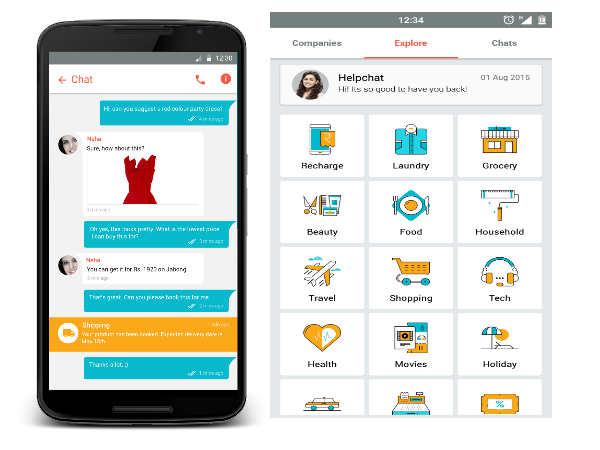 The recent air pollution levels in Delhi have caused concern among everyone. The amount of air pollution people face every day is at alarming levels. Many people would like to know what level of pollution they are living in. In order for this purpose, Helpchat, an Indian personal assistant app now has been launched with a new feature which lets users track the air pollution levels around them.
With the help of the app, the user will be informed about the air they are breathing. It lets the user know if the air is toxic or not. There different levels of toxicity suggested by the app. The app even suggests various ways for the user to take precautions.
The app gives Air Quality Index (AQI) reading between 0 and 500+. 0 is the cleanest and 500 is the worst possible air. The app even suggests precautionary measure based on the air quality. If the app ever senses air quality getting below a certain level, it will give an alert to the user's smartphone.
Furthermore, in the app, users will also get suggestions of at-risk areas which are best avoided. In order to calculate the AQI the app takes in to account many volatile organic compounds (VOCs), cleaning agents, carbon monoxide along with allergens that can damage lungs and cause long-term health problems.
The app also tracks the weather conditions and gives real time updates to users. This is because pollution can have a direct effect on local weather.
The usage of this app is quite important in the modern day. The increasing pollution and exposure to dangerous gases like carbon monoxide and volatile organic compounds have increased the risk of many respiratory diseases, heart diseases and even cancer. It is surprising to know that many people are exposed to a lot of pollution in their day to day life. Using this app and taking necessary precautions will help people save their health.
Image Reference: Gizbot
Recent Posts

The Odisha government stepped ahead to control the

Here is a list of some great events

Kochi Metro launched a special Independence Day offer
What's new at WeRIndia.com