AC in sofa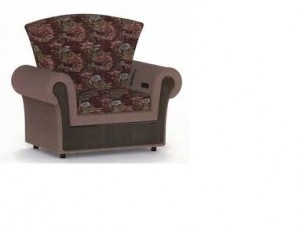 Dashrath Patel may be a humble mechanic from Gujarat who repairs air conditioners and electrical instrumentality for a living but that didn't stop his mind of innovation to make a new kind of sofa. He successfully invented the AC sofa which can be used outdoors to reduce temperature by 50 percent in one minute.
The 45-year-old mechanic has studied only until class ten. In order to gain knowledge about mechanics, he did a diploma course and made a career as a repair person.
The idea for the AC couch came to Dashrath when he attended a family function in Gandhinagar, Gujarat, in 2007 and found the temperature very hot. He wished to create something that acts as an AC on outdoors.
In the beginning of the design stage, he wanted to put in the air conditioning within the sofa. However once the prototype was prepared he found a huge problem – the weight of the sofa. It weighed a hefty 175 kgs.
This problem did not stop Dashrath. He came up with a new plan and in order to get support he went to the 'Design Clinic Scheme' at the Ministry of micro, small and Medium Enterprises (MSME. He came up with the concept to make it work like a split AC. The sofa has a unit within it which is joined by a pipe to an outer unit. The sofa runs on 250 watt electricity with up to a 10th variation in power. The outer unit is placed 10-15 foot away from the sofa to make the latter hassle-free and light. A blower is hooked up to the sofa that takes the new air from the surroundings and converts it into cool air instantly. The flow of air comes from the hand-rest part of the sofa. People can even control the temperature with a remote control.
Image Reference: TheBetterIndia
Recent Posts

After attempting for four years, Gokavarapu Srinivas stood

Several people believe that they can save tax

Currently, only Hyderabadis can buy in the store
What's new at WeRIndia.com