Tabletop runways in India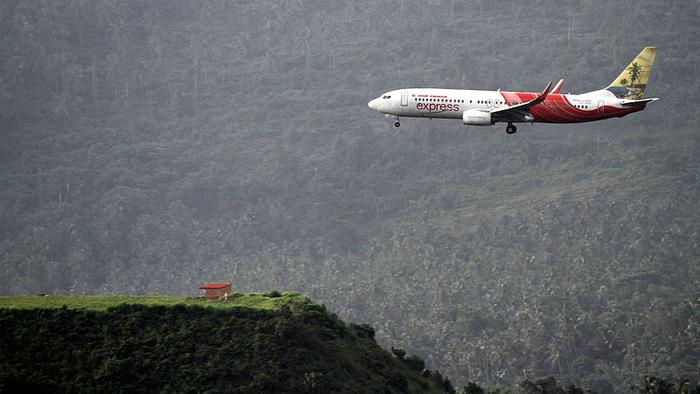 The Air India plane crashed in Kerala on Friday. In this major accident, 18 people died and more than 100 people were injured.
The accident happened when the Air India-operated Boeing 737-800 aircraft overshot runway and fell into a valley.
This is a tabletop runway. In this context, here are certain things to know about tabletop runways in India.
Tabletop runways are constructed on hilly areas. They are located on the top of a plateau. They may have low lying areas on either side. Hence there could be gorges at the end.
Landing on them is tricky due to lack of margin for overshooting the runway. Hence, the pilot needs a precision approach as they may create an optical illusion.
There are five tabletop runways in the country. They are at Kozhikode in Kerala, Mangalore in Karnataka, Shimla in Himachal Pradesh, Pakyong in Sikkim, and Lengpui airport in Mizoram.
While the first four airports are operated by the Authority of India (AAI) and the fifth airport is operated by the Mizoram state government.
The airport in Shimla is one of the riskiest tabletop airports. It is located 2,196 metres above sea level.
Like normal runways, automation might not help for landing on a tabletop runway. They may cause stress to pilots due to lack of buffer zone.
The runway at Kozhikode airport is quite long with about 2,700-meter length.
The Boeing 737-800 aircraft touched down around 1,000 metres from the beginning before breaking up into two pieces and went down 35 feet into a slope.
The pilot attempted twice to land the flight. In his first attempt, he could not see the runway due to heavy rains.
One of the most tragic air accidents happened in 2010 at Mangaluru airport. A Boeing 737 aircraft of Air India Express fell into a valley and exploded. 158 people died in that plane crash.
Image Credit: Dhruvarahjs / CC BY-SA 4.0
Image Reference: https://commons.wikimedia.org/wiki/File:AirIndia_Express_Landing_Calicut.JPG
What's new at WeRIndia.com