Religious significance of Kartika month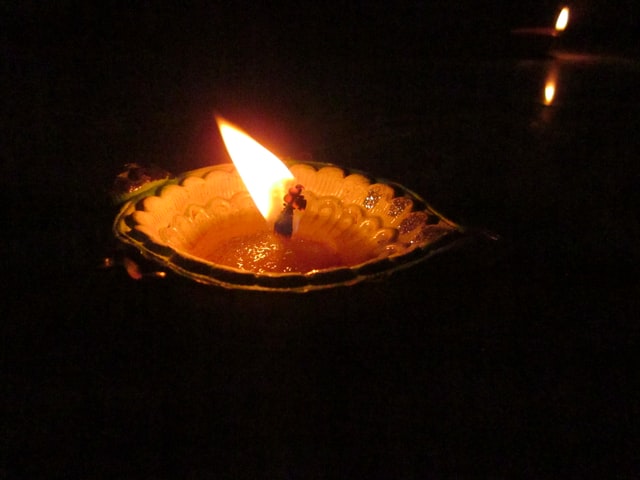 The auspicious month of Kartika was started after the next day of Diwali.
Kartika usually falls in late October or early November month of Gregorian calendar.
It is believed that Kartika is one of the holiest Lunar months of Indian Calendar. It has religious significance.
Kartika is considered as the holy month for Shaivas and Vaishnavas since it is devoted for both Lord Shiva and Lord Vishnu.
As per Vishnua Purana, Lord Vishnu goes to sleep on Ashadha Suddha Ekadashi (the eleventh day of four months prior to the month of Kartika). He wakes up on Kartika Suddha Ekadashi.
Lord Shiva killed the demons, Triurasuras on Kartika Pournami or Kartika Purnima (the fifteenth day of the Kartika month) and protected the world.
Scriptures say that the holy river Ganges enters into all rivers, canals, wells, ponds etc. in this month. So, all of them are believed to be as pure as the river Ganga.
Those who want to visit Lord Ayyappa and Sabarimalai will start their deeksha in this month by wearing a holy mala in their necks.
The normal holy rituals of Kartika month include waking up early in the morning at 4:00 a.m. in the Brahmi Muhurtha, taking bath in the ponds, canals or river, performing Puja to Lord Shiva or Vishnu, lighting diyas in the homes or in the temples, reciting and understanding Kartika Purana, observing fast on auspicious days etc.
Kartika Purana says that every Monday in this month is holy. So, one can observe fasting on all Mondays or any Monday, and eat after the rise of moon in the nights.
Diyas should be lightened using sesame seed oil. Except for this, sesame seed oil should not be used for any other purpose like cooking in this month.
One should perform daily Puja and offer Prasada to Lord.
It is advised to stay away from onion, garlic and non-vegetarian food.
The holy basil and amla are holy trees that are worshipped in this month.
Photo by amit srivastava on Unsplash (Free for Commercial Use)
Image Reference: https://unsplash.com/photos/qqGOhprviuo
Recent Posts

Pay your loans, credit card bills, and other

PotHoleRaja developed GridMats technology and patented it.

To help farmers improve the shelf-life of their
What's new at WeRIndia.com