Kumbh Mela logo to be displayed in UP Cinema Halls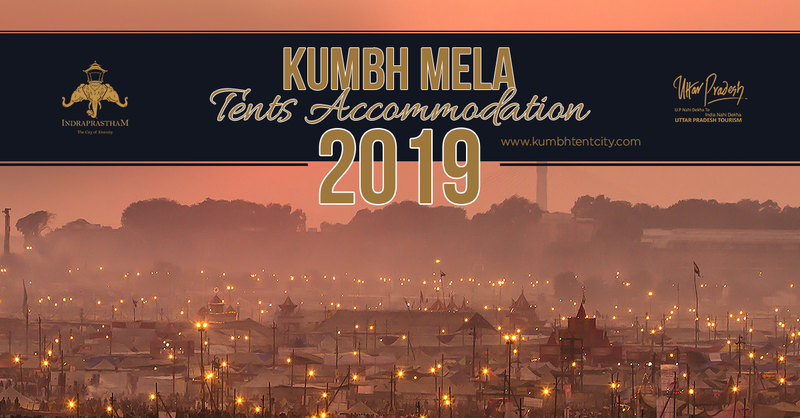 Indian government made it mandatory to sing the National Anthem in all cinema halls before airing the movie.
Now, the Uttra Pradesh government made it mandatory to display the new Kumbh Mela logo immediately after playing the National Anthem.
Kumbh Mela is one of the biggest religious festivals held in India. This is a new order which has been issued by the Yogi Adityanath government in Uttara Pradesh.
The order states that all government publicity material like hoardings and advertisements should carry Kumbh Mela logo. And cinema halls should also follow the government's order as soon as they receive the new logo.
The new Kumbh Mela logo was unveiled by the government last month. It shows a group of Sadhus who are taking a holy dip at the Sangam in Allahabad. It has the Swastika symbol as well.
The logo reads 'Sarvasidhipradh Kumbh' which means all accomplishments are provided by the Kumbh.
The motive behind unveiling the new logo is to enable youth to understand the importance of this religious festival.
The last Kumbh Mela was held in Allahabad in 2013 and the next Mela will be held in January 2019.
In order to boost tourism, the government wants to promote Kumbh extensively as UNESCO also declared the religious festival as an 'intangible cultural heritage'.
That's why government made it mandatory to display the new logo as much as possible in all publicized material so that an improvement in tourists can be seen in Kumbh 2019.
Approximately 10 crore people visited Allahabad for 2013 Kumbh Mela. Now, the government expects the number of tourists will be doubled i.e. 20 crore people are expected to attend the 2019 festival.
To improve the facilities for pilgrims, the Adityanath government allocated ₹2,500 crore for the Kumbh Mela festival.
Image Credit:- KumbhTentCity / CC BY-SA
Image Reference: https://commons.wikimedia.org/wiki/File:Kumbh_Mela_2019_Tents_Accommodation.png
Recent Posts

Everyone who has a passion for traveling across

Social media is one of the powerful marketing

A father and son duo from Andhra Pradesh
What's new at WeRIndia.com