Indian Scientists discover COVID-19 gene in wastewater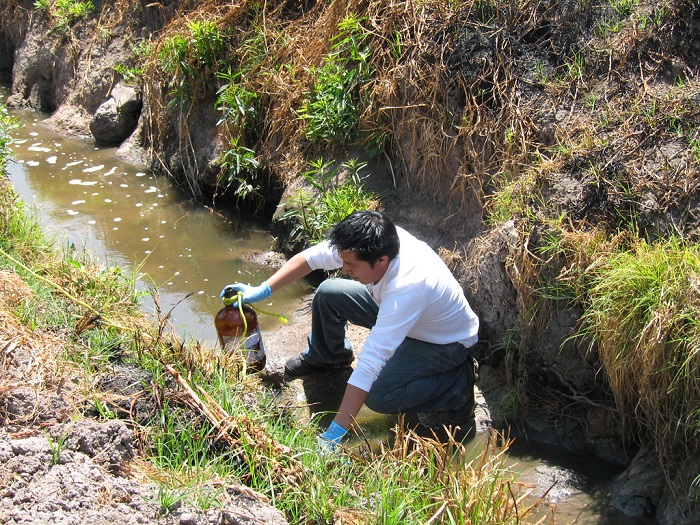 Indian scientists achieved a breakthrough analysis as they discovered the genetic material of novel coronavirus in wastewater.
These results pave the way for the real-time surveillance of novel coronavirus in India using wastewater-based epidemiology (WBE).
WBE helps understand the position of a disease outbreak by tracking viral load in wastewater.
The study was conducted by the scientists of IIT-Gandhinagar in association with the Gujarat Biotechnology Research Centre (GBRC) and the Gujarat Pollution Control Board (GPCB).
They discovered that the increase of the genetic material matched with the prevalence of the disease in the city.
Some recent studies revealed that the novel coronavirus existed in the faeces of COVID-19 infected people. It is also found that the sewage has the genetic material of the virus.
The scientists studied the samples of wastewater collected from the Old Pirana Waste Water Treatment Plant in Ahmedabad. The samples were taken from May 8 to May 27.
They found that the quantity of the genetic material of the virus was nearly 10 times more at the end of the experiment than that of the quantity at the beginning of the experiment.
They then matched it with the incidence of the disease and found that it was two times more on May 27 than on May 8.
The scientists say that WBE is a great tool which helps understand the status of a disease with the study of the viral load in the waste or sewage water.
Also, it helped understand the incidence of viruses like poliovirus and hepatitis A in the past.
The scientists are citing the references on the indication of the novel coronavirus in other countries like Italy, Turkey, China and Australia in December last year.
They anticipate that the study will help in real-time surveillance of coronavirus.
Image Credit:- "Wastewater samples" by Sustainable sanitation is licensed under CC BY 2.0.
Image Reference: https://www.flickr.com/photos/gtzecosan/15083705294
Recent Posts

Amla Magic: 8 Ways Indian gooseberry transforms your hair

Here are 8 effective ways to incorporate Amla into your hair care routine.

BJP's Ishwar Sahu, a riot victim, triumphs in Chhattisgarh's Saja constituency

During the election campaign, Ishwar Sahu did not shy away from addressing the tragic events.

Bhopal's Sankat Mochan Hanuman temple dresses Gods in warm attire

In a unique and heartwarming gesture, the Sankat Mochan Hanuman Temple in Bhopal, Madhya Pradesh, has adorned idols of gods, including Lord Hanuman, Lord Ganesh, and Lord Shiva, with warm clothes to shield them from the cold winter air. A video capturing this thoughtful act shows the deities donning shawls and cozy attire inside the temple, reflecting a blend of spirituality and seasonal care.
What's new at WeRIndia.com