Hygiene rules for fruit juice stalls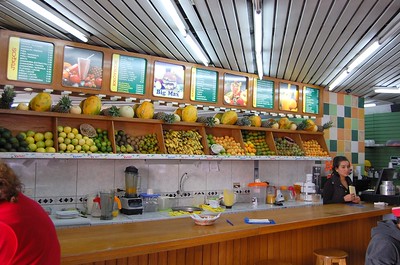 In summer fruit juices are preferred as a healthy choice by several customers. But not all fruit juices are healthy due to the poor quality of water and ice used to prepare the juices.
Moreover, the surroundings are dirty. The cleanliness of fruit juice stalls particularly street stalls has always been a controversial thing.
Many stalls have been fined or penalized here and there in the country for violating the rules of Food Safety and Standards Authority of India (FSSAI).
National Institute of Nutrition (NIN) of Hyderabad identified that nearly 97 per cent of the fruit juice samples they tested were contaminated with pathogens like E-coli and faecal coli forms in addition to, Staphylococcus aureus and Shigella.
These lead to several health hazards including diarrhea and food poisoning.
Here are the hygiene guidelines or standards prescribed by FSSAI for fruit juice stalls:
All juice owners should have to be registered and display their license at the shop.
They should prepare juice on surfaces that do not absorb water. These include stainless steel and marble.
They should buy all their ingredients like fruits, sugar, ice etc. from a registered vendor and submit the bill of the transaction to the food inspector who visits for inspection.
All food items must be kept in food grade vessels and be closed. Refrigerator has to be used to store them. They should not use thermocol to store ice
They should use clean water and ice. They have to get a report on the quality of these from a recognized lab every six months and submit them to the inspectors when they visit to check.
Milk should not be used beyond expiry.
Refrigerators should be cleaned regularly.
Staff should have to obtain a fitness certificate and individuals with contagious diseases or skin diseases should not be hired.
Artificially ripened fruits should not be used. Plastic bags, cups or containers should be avoided.
Image Credit:- "Yajuu! Fruit Juice Shop at Cuzco" by Yusuke Kawasaki is licensed under CC BY 2.0.
Image Reference: https://www.flickr.com/photos/u-suke/4802842291
Recent Posts

There are certain rules and customs duties for

Vitamin B12 is commonly found in meat, fish

These IIT students designed a water purifier that
What's new at WeRIndia.com