Highlights of Consumer Protection Bill 2018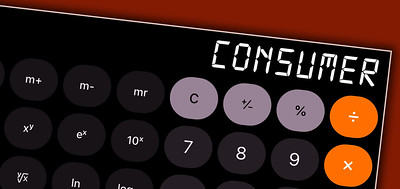 The Lok Sabha passed the Consumer Protection Bill 2018 recently to protect the interests of the consumers. It has to be passed in the Rajya Sabha.
The bill was originally introduced in January to address all the existing issues of consumers and protect their rights.
The new bill is aimed to refine the age-old Consumer Protection Act, 1986. It proposes to establish Central Consumer Protection Authority (CCPA).
Here are the highlights of Consumer Protection Bill 2018:
The setting up of CCPA will protect the consumers from all trade practices including false advertisements. It can order the companies to recall defective products or issue refunds to consumers for such products.
The new bill improves the accountability of manufacturers or service providers as it paves way for a class action suit. While considering the loss due to a particular product of the company, it will consider all the consumers who have been affected by it.
The new bill also held celebrities or famous personalities responsible for false advertisements. They will have to pay a fine for such fake advertisements. The manufacturers and producers will be punished with an imprisonment of two years along with a minimum fine of ₹10 lakh. The punishment could be harsher based on the severity of offence.
In the event of physical damage or death to a consumer by any product, then all the involved parties including manufacturer, producer and seller will be held responsible for the same. Action will be taken for the manufacturing defects as well.
The e-commerce firms will be treated as service providers as per the new bill, hence their liability will be increased. They have to share more information with their consumers as well as disclose information on how they would treat the consumer data.
Consumers can have more power with this bill. Their disputes will be heard by a single entity and a consumer mediation cell will look after their disputes to resolve them quickly.
If the consumers complain against a company falsely, then they will be fined ranging from ₹10,000 to ₹50,000.
Image Credit:- www.creditdebitpro.com
"consumer" by Mike Lawrence is licensed under CC BY 2.0.
Image Reference: https://www.flickr.com/photos/157270154@N05/42001215862
Recent Posts

Yesterday, 100 monuments were illuminated in tricolour.

Meet an inspiring youth who is motivating many

Enter your Aadhaar number and date of birth
What's new at WeRIndia.com