The greatness of Kaleshwaram irrigation project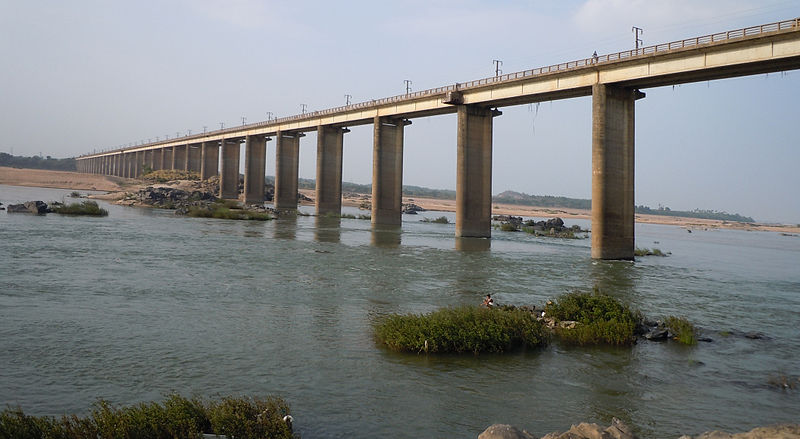 Telangana has the second highest number of farmer suicides in India, after Vidarbha in Maharashtra. Often, these farmers commit suicide due to poor rains in the monsoon season or the lack of irrigation facilities.
However, K. Chandrasekhar Rao, the Chief Minister of Telangana, is finally going to fulfill one of his biggest election promises to his state's farmers.
This promise is to provide irrigation facility for all. Rao's Kaleshwaram Lift Irrigation Scheme is supposedly the biggest irrigation project in the world.
It will end the water woes of Telangana, which has many parched regions. Hopefully, it will significantly bring down the amount of farmer suicides as well.
The Kaleshwaram Lift Irrigation Scheme is worth ₹80,000 crore. This is the most expensive irrigation project that any state in the country has ever taken up. The project involves irrigating 18 lakh acres of land in 13 districts. It also involves stabilizing another 17 lakh acres of land in another seven districts.
Not only will the Kaleshwaram project provide irrigation to Telangana's farms, but it will also provide drinking water to several cities and towns in the state that need it, especially Hyderabad and Secunderabad. This project will also provide water to several industries in many states.
The Kaleshwaram project will harness its water at the confluence of three rivers with Godavari. A barrage is being constructed to harness water at Medigadda, which is in the Jayashankar Bhupalpally district. Water will be reverse-pumped into the main Godavari from here.
It will be diverted into a massive and complicated system of water tunnels, pipelines, reservoirs, and canals.
The Kaleshwaram project will break many world records. One of these broken records will be the 14.09-kilometer irrigation tunnel that will lead water out from the Medigadda Barrage.
This will be the longest irrigation tunnel in the world. Also, a world record will be broken when 2 thousand million cubic feet of water will be pumped by 139 MW mammoth pumps every day.
Not only will the massive Kaleshwaram irrigation project break many incredible records, but it will also bring much needed water to people all over the state of Telangana.
Image Credit:- Vivek rachuri / CC BY-SA
Image Reference: https://commons.wikimedia.org/wiki/File:Road_Bridge_over_Godavari_River_at_Bhadrachalam.JPG
What's new at WeRIndia.com