Floating ATMs in India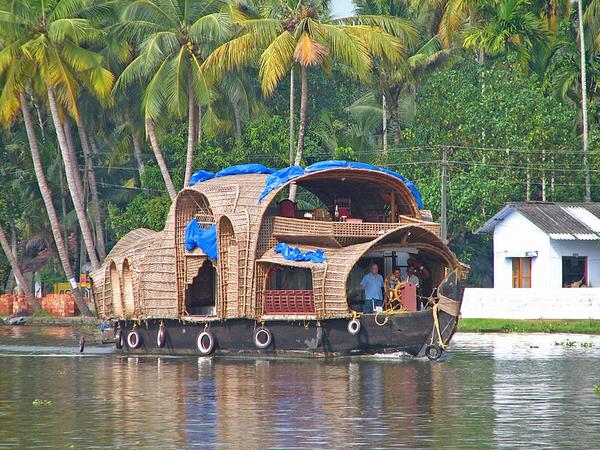 Have you ever heard of the country's first floating ATM? Do you know which bank opened it?
The first floating ATM was launched by the State Bank of India in Kerala in 2004. It was installed on the Jhankar yacht. It belongs to Kerala Shipping and Inland Navigation Corporation (KSINC).
It operates between Ernakulam and Vypeen regions. Vypeen is one of the most densely populated areas in Asia.
SBI, the largest commercial bank in the country, has been expanding its services for the convenience of customers. It aims to improve their satisfaction.
The bank has the largest network of branches in India. It has over 22,000 branches and around 65,000 ATMs / CDMs. Besides, it has 71,705 BC outlets.
In addition to that, the bank has over ₹37 lakh crore deposits. It has home loans of more than ₹5 lakh crores. More than 30 lakh Indian families had availed of home loans from the bank.
Its CASA ratio is around 46 per cent. CASA ratio reveals the total deposits in savings accounts and current accounts of a bank.
In 2021, SBI opened a floating ATM in Srinagar, Jammu and Kashmir. This floating ATM was opened on a Houseboat at Dal Lake to fulfil the needs of the customers. The bank also hopes the floating ATM will be an attraction to tourists.
The bank also set up an ATM at an altitude of 11,562 feet above sea level for the Indian army working in the region.
Besides, the bank set up its branch at an altitude of 14,500 feet above sea level in Ladakh. SBI's Tangtse Ladakh branch is considered the highest altitude branch.
But, the highest ATM in the world is located at 13,200 feet in Thegu, India. It belongs to Axis bank. The bank used to open around 800m branches along with associate banks before merging. But, after the merger, the number of branches reduced to 250.
Image Credit: McKay Savage from London, UK, CC BY 2.0, via Wikimedia Commons
Source: India – Kerala – 010 – some houseboats are floating palaces
Image Reference: https://commons.wikimedia.org/wiki/File:India_-_Kerala_-_010_-_some_houseboats_are_floating_palaces_(2068052175).jpg
What's new at WeRIndia.com