Ways to dispose of the national flag respectfully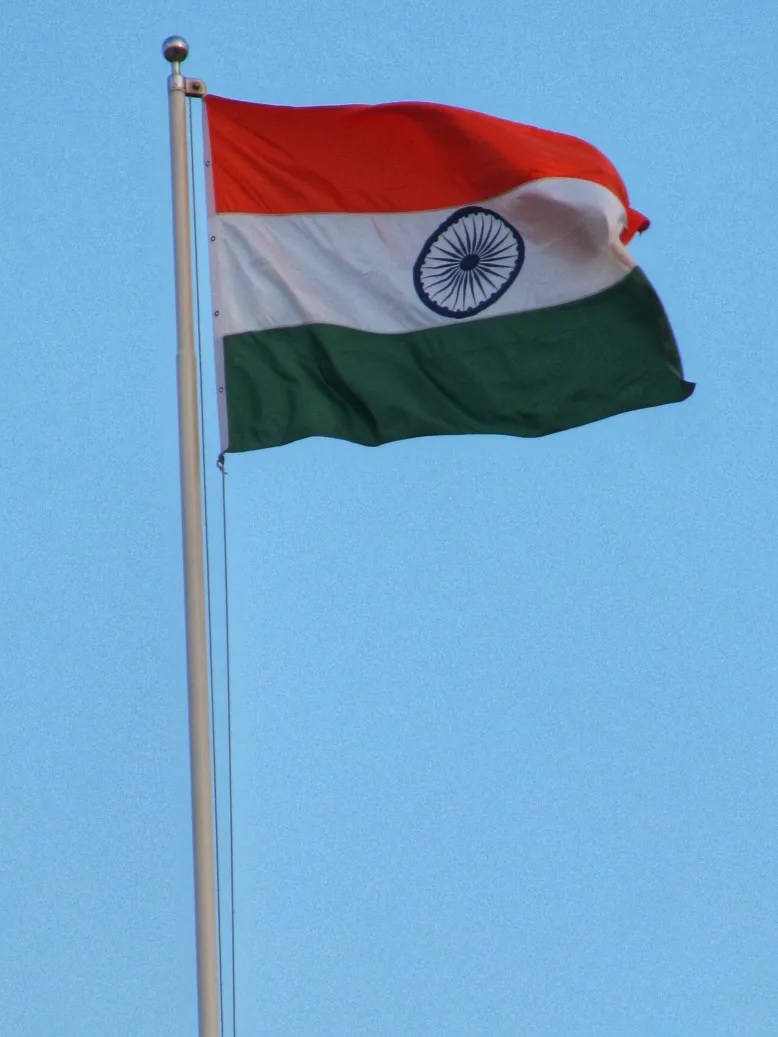 As part of the Har Ghar Tiranga campaign, the Government of India encouraged citizens to hoist the national flag in their homes. Many citizens shared their photos and selfies with the Indian flag on the portal.
Now, it is time to dispose of the national flag respectfully. As the national flag is a symbol to be proud of, one should maintain its dignity while disposing of it.
Here are the ways to dispose of the national flag respectfully:
According to the Flag Code of India, the national flag has to be discarded in private. Citizens can either bury or burn the national flag, considering its dignity.
Fold the flag properly and keep it in a wooden box. Bury the box in the earth and observe a moment of silence. The procedure is the same for all damaged flags and paper flags.
One should choose a safe place to burn the national flag. After cleaning the place, fold the flag. Then build fire and place the flag in the center of the flames. Burning flags without folding or directly is an offense.
Anyone who burns, mutilates, destroys, tramples, defaces, defiles or insults the national flag in any public place or any other place within public view shall be punished with a fine or imprisonment of up to three years or with both.
Those who have bought cloth flags can store them. As per the Ministry of Culture, the national flag should be folded in the following way:
Place the flag horizontally and fold it in such a way that saffron and green bands will be placed beneath the white band.
While folding the white band, the Ashoka Chakra must be visible. Besides, both parts of the saffron and green bands should also be visible.
The folded flag should be carried in arms or palms and stored in a safe place.
Below are some other rules related to the national flag:
The national flag should not be used as a drapery in any form except in certain conditions like funerals of states or armed forces.
The flag should not be used to cover a building. Also, it should not be used as a costume, accessory or uniform.
It must not be used as a print or embroidery on handkerchiefs, napkins, or any dress materials.
Citizens should hold the flag properly. They should not let the flag touch the floor or trail in water intentionally. They must ensure that the saffron band should be displayed up.
Image by Chanchal joy from Pixahive (Free for commercial use / CC0 Public Domain)
Image Reference: https://pixahive.com/photo/national-flag-of-india-2/
What's new at WeRIndia.com