SC dismisses DCW's plea in releasing juvenile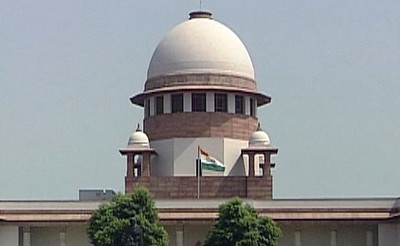 The Supreme Court on Monday rejected the petition of the Delhi Commission for Women that was filed against the release of the juvenile offender in Nirbhaya gang-rape case in Delhi.
The juvenile convict was identified to be the most brutal of the attackers of the paramedical student three years ago in Delhi. Despite the protests of Nirbhaya's parents and several students all over Delhi, the juvenile convict was released yesterday.
A petition was filed by the Delhi Commission for Women in the Supreme Court against his release. But, the uppermost court rejected it today saying that even though the Court has concern over public interest, its hands were tied" by the law.
The Court adds that there is no such provision in the existing law to extend the detention beyond three years and it needs a clear legislative sanction to extend such detention for more than three years.
Before the dismissal of its plea by the Supreme Court, the senior advocate on behalf of DCW, pleaded to stop the release of juvenile convict as he had not undergone any reform programme. The reform programme is compulsory under the law. The advocate also said there were chances for the juvenile to repeat the crime as per the reports of Intelligence Bureau as he has been radicalized.
Yet, the Supreme Court dismissed the plea stating that the actions of the Court should be according to law, but not against to it.
Earlier, Nirbhaya's parents and several others hoped that the release of the juvenile convict from the remand home will be stopped. But he was released and moved on Sunday to the supervision of an NGO. The hope of victim's parents on the SC also now became vain.
The juvenile who brutally hurt the paramedical student three years ago in Delhi is now free due to certain restrictions in the law despite the public anger. The mother of Nirbhaya stated that she is not surprised about this situation and she knew that this would happen finally. She demanded fresh laws to stop crimes on women in future.
Image credit: supreme-court-650-400_650x400_71461841002 image by BMN Network is licensed under CC BY 2.0
Image Reference: https://www.flickr.com/photos/152975694@N02/36004822620
Recent Posts

Many platforms in the country are helping the

Mucormycosis or black fungus is detected in COVID-19

Kerala police released a dance video to spread
What's new at WeRIndia.com