Rajya Sabha passes the RTI Bill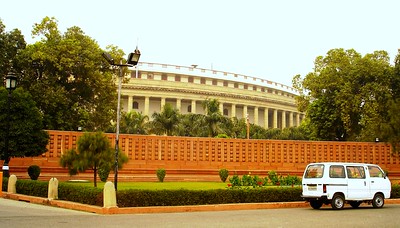 Amidst strong protests from opposition parties, the Rajya Sabha passed the Right to Information (RTI) (Amendment) Bill yesterday.
The opposition criticized the act of government and demanded the bill be sent to a Select Committee for further deliberation. However, this demand was supported by 75 and opposed by 117.
The opposition party members trooped into the well and the Congress walked out of the Upper House saying that the government is threatening the MPs.
While the government proposed changes in the existing RTI Act related to tenure, allowance and the terms of service of information commissioners, the opposition criticized saying that these changes would undermine the status of commissioners.
The opposition parties alleged that the real intention behind this is to make Information Commission an ineffective body.
Jairam Ramesh of Congress said that it is a pill and government wants to kill the RTI with it.
The bill proposes amendments to the Right to Information Act, 2005 including the salaries, term of offices, allowances and other terms if any prescribed by the Central Government.
The main objection of the opposition parties is that the central government will have the power to set the tenure and salaries of state and central Information Commissioners as per the amendment.
The critics also state that the intention of the bill seems to be an attempt by the government to get a hold on the salaries and other terms of information commissioners in both Central and State Information Commissions.
Yesterday, the Lok Sabha also passed Triple Talaq Bill after a heated debate. The Bill was passed by 303 ayes and 82 noes.
The Union Law Minister Ravi Shankar Prasad said that even as many as 20 Islamic countries banned Triple Talaq, then why can't India ban this.
However, some opposition leaders did not express their satisfaction with this.
Image credit: Sansad Bhavan image by Deepak Gupta is licensed under CC BY-SA 2.0
Image Reference: https://www.flickr.com/photos/76932422@N00/2890266853/
What's new at WeRIndia.com