Promises that Modi govt could not keep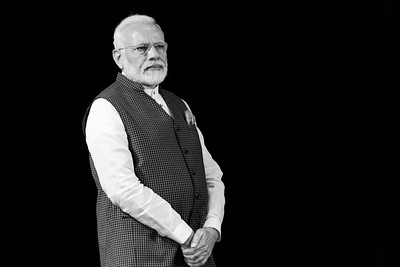 Before he was elected Prime Minister four years ago, Narendra Modi made many promises to India about what his government would do.
During his four years as the Prime Minister of India, Modi has made several big decisions.
These include surgical strikes against Pakistan and demonetization.
Now, Narendra Modi's government is entering the election year.
Modi and BJP president Amit Shah have said that they will present the report card of their government during the 2019 Lok Sabha elections.
The people will be left to judge the government's performance on their own.
However, as of now, there are several promises that Modi's government has failed to fulfill over these last four years.
These are some of their failed promises. The issue of jobs has been one of the most debated issues in India over the past four years.
There are many conflicting claims and reports about how Modi's government has handled the issue of jobs in India.
Amit Shah has admitted that not everyone in the 125 crore-person population can get a job.
However, he has said that the best way to solve unemployment is self-employment. He also that even selling pakodas can be considered employment.
Shah's opposition mocked this remark. Congress president Rahul Gandhi has been criticizing the way Modi's government has handled the job situation in India.
The BJP had said that their government would take strict measures to keep checks on rising prices.
They had said that they would set up special courts that would stop black marketing and hoarding.
However, these special courts have not been set up. The government has also failed to control the prices of petroleum products.
Currently, India is facing record-high prices on diesel and petrol. The prices of other commodities are also higher than usual.
The BJP also made a promise under the sub-head "Building India". This promise addresses the needs of the majority of people in India.
They promised to give everyone basic necessities such as electricity, water, and toilets.
However, most parts of India still do not have access to these basic necessities.
Image credit: Howdy, Modi! image by The White House (Public Domain Mark 1.0)
Image Reference: https://www.flickr.com/photos/whitehouse/48783751038
Recent Posts

To prevent these accidents caused by reckless driving,

Most businesses operate as part of a long

Netflix's Take Ten short film contest is a
What's new at WeRIndia.com