Narendra Modi's blog on 1 month as Prime Minister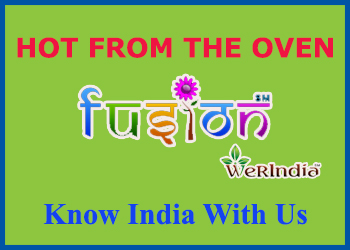 Satisfied with the work done by his government that completed 30 days in office on Thursday (June 26), Prime Minister Narendra Modi nevertheless acknowledged that there are areas where "we need to improve", underlining that unlike the previous governments he did not have the "luxury" of a "honeymoon period". He said a "series of allegations began in less than a hundred hours" after his government took over and there were "instances" with which the government had nothing to do, "yet these controversies have persisted". He, however, did not specify these "allegations" and controversies.The former Gujarat Chief Minister said "a big challenge" he was facing in Delhi is to "convey to a select group of people about our intentions and sincerity to bring a positive change in this country" and they are "both within and outside government system". Writing in a blog, he said "every decision we took has been guided solely by national interest" and expressed the commitment to take India to "greater heights in the years to come". Modi said his "confidence and determination has increased tremendously".
He wrote "67 years of previous governments is nothing compared to 1 month but I do want to say that in the last month, our entire team has devoted every single moment for the welfare of the people." He said "every new government has something that friends in the media like to call a honeymoon period. Previous governments had the luxury of extending this honeymoon period upto a 100 days and even beyond.
The Prime Minister wrote: "once again I salute the people of India for their strong support and good wishes as we complete a month in office. I assure you that we are committed to taking India to greater heights in the years to come." He noted that over the past few days, he has been meeting ministers and officials from various departments who have been making detailed presentations to him. "I must share that these presentations have enabled a wonderful exchange of thoughts and ideas and we have come up with excellent roadmaps for the various ministries and departments."
Recent Posts

Being indispensable at work means that your supervisors

Even without arms and legs, she is now

Women are said to sometimes be foolish, and
What's new at WeRIndia.com