Mumbai emerges as the most polluted Indian city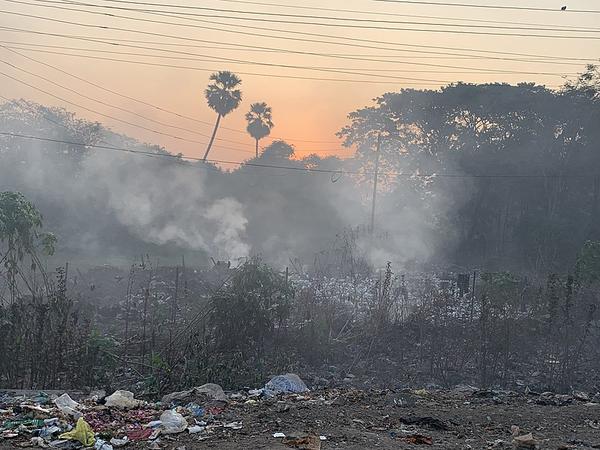 Delhi remains in the news headlines with its poor air quality. However, now Mumbai made headlines due to its pollution.
Leaving Delhi behind, Mumbai emerged as the most polluted city in India. According to the Swiss air tracking index IQAir, Mumbai was in the second position on the list, while the first polluted city in the world was Lahore in Pakistan.
Kabul in Afghanistan, Kaohsiung in Taiwan, and Bishkek in Kyrgyzstan were in the next three positions on the list. They are the third, fourth and fifth most polluted cities.
Swiss air tracking index IQAir is a real-time air quality monitor. It works in association with UNEP and Greenpeace and measures air quality, and It uses the data of the Central Pollution Control Board (CPCB) to measure the air quality of various cities in India.
It categorises the air quality into the following categories: Healthy, unhealthy and hazardous, as per US air quality index (AQI) standards.
According to IQAir, within a week between January 29 and February 8, Mumbai emerged as the second-most polluted city in the world. Before this ranking, Mumbai was ranked 10th in IQAir rankings on January 29. But after that, its air quality dropped further to very poor.
Notably, the CPCB data shows that the air quality in Mumbai was poor and very poor from November to January. The air quality this winter was poorer than the previous three winters.
The main reasons for the poor air quality were construction activities and vehicular emissions. Especially construction activities contributed to more than two-thirds of the particulate matter load in the city. And the remaining was caused by factories, power plants, waste dumps etc.
Surprisingly, Delhi was not in the top 10 most-polluted list, indicating that its air quality improved. Now, Mumbai has emerged as the third-most unhealthy city in the world in terms of poor air quality.
Image Credit: Sumaira Abdulali, CC BY-SA 4.0, via Wikimedia Commons
Image Reference: https://commons.wikimedia.org/wiki/File:A_burning_roadside_garbage_dump_at_Panvel_Naka_near_Mumbai.jpg
What's new at WeRIndia.com