Is Masood Azhar dead?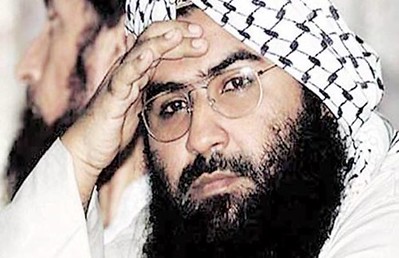 Maulana Masood Azhar, the Jaish-e-Mohammad chief might be dead as per several reports.
Masood Azhar is suffering from renal failure. He was admitted in the Army hospital in Rawalpindi for regular dialysis.
The reports state that he could have died from renal failure in the hospital and Pakistan is hiding the fact.
Earlier, Pakistan's foreign minister said Masood Azhar was undergoing treatment in a hospital in their country due to his ill-health.
The minister also added that Masood is so unwell that he is unable to leave his home.
However, Indian officials said that they cannot confirm this information. They suspect that it could be a trick to fool people.
This is because just days before the Pulwama, Masood addressed a huge gathering at Bhawalpur.
Indian officials also explain that now the situation in the LoC is battle-like, hence Pakistan would not let go of Azhar.
He is very important to Pakistan for the US-Taliban mediation in Afghanistan, as he is very close to the Taliban leadership. So, it is essential for the country to protect him.
India wants to take revenge for Pulwama attack targeting terrorist groups especially the Jaish-e-Mohammad.
In this situation, Masood was asked to lie low by the ISI. He even was moved out of Bhawalpur immediately after the Pulwama attack.
Now that the heat was high against the terrorist groups, the ISI had advised both Azhar and Hafiz Saeed, the Lashkar-e-Tayiba chief to lie low. They were even asked not to participate in rallies or public gatherings until the situation cools down.
Image credit:  Jaish-e-Mohammad-Chief-Maulana-Masood-Azhar-620×400 image by  BMN Network is licensed under CC BY 2.0
Image Reference: https://www.flickr.com/photos/152975694@N02/35593922543/
What's new at WeRIndia.com