Karnataka CM Yediyurappa wins Trust vote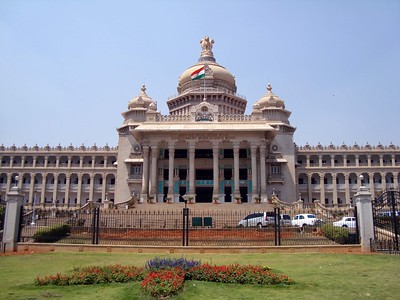 New twists are being seen in Karnataka politics. As expected, the present CM B S Yediyurappa won the floor test. However, unexpectedly, the Speaker of the House tendered his resignation.
Karnataka Chief Minister B S Yediyurappa on Monday proved his majority in the Assembly.
Yediyurappa who sworn-on for the fourth time on Friday, won the confidence motion by a voice vote.
As expected, the number game supported the BJP government. The opposition Congress and JDS did not press for division on the one-line motion moved by the CM Yediyurappa.
Hence, the Speaker K R Ramesh Kumar declared that motion had been passed.
CM B S Yediyurappa requested for the cooperation of the Opposition while moving the confidence motion stating that he would not be involved in nasty politics.
Former CM and Congress leader Siddaramaiah countered his statements saying that his government is unconstitutional due to lack of mandate of the people.
Siddaramaiah added that even if Yediyurappa forms the government with rebels, it will not be a stable government.
Yet, Yediyurappa expressed his happiness on winning the trust vote on Twitter.
As soon as Yediyurappa won the floor test, Speaker K R Ramesh Kumar announced his resignation.
He thanked all the members in his farewell speech. He appealed the members to bring electoral reforms and send a resolution to the Parliament. He said that the root of corruption in India lies in the elections and without electoral reforms, the corruption would not be rooted out.
Congress leaders Sonia Gandhi, Rahul Gandhi and K C Venugopal asked him to become the Speaker of the House and that's why he agreed.
He said that he was elected by the members unanimously and served the House as a Speaker for 14 months and 4 days. He added that he had worked as per the Constitution by keeping all people in mind.
Image credit: Vidhan Souda – Karnataka State Assembly Building, Bangalore image by Hafiz Issadeen is licensed under CC BY 2.0
Image Reference: https://www.flickr.com/photos/yimhafiz/3331320940
Recent Posts

Prediabetes does not have clear symptoms.

Unclaimed deposits with both public and private banks

Meenakshi Walke was a homemaker. But now, she
What's new at WeRIndia.com