IRCTC introduces automatic food vending machine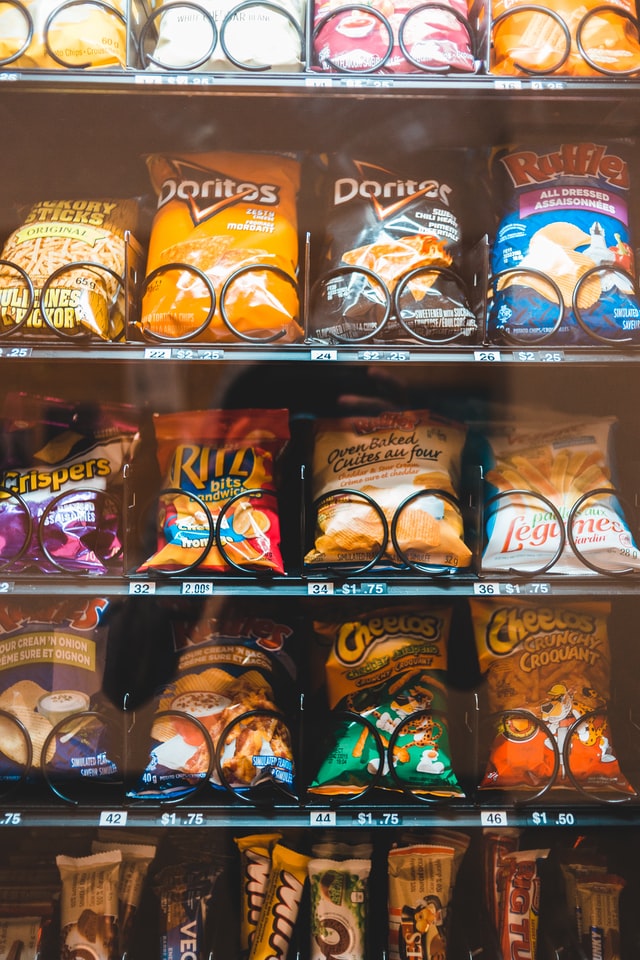 The Indian Railway Catering and Tourism Corporation (IRCTC) has been experimenting with various ways to improve the quality of their customers' food.
To celebrate World Environment Day, Rajdhani Express Trains and Shatabdi Express Trains began to have their food served in biodegradable containers made out of bagasse.
Indian Railways is also introducing Point-of-Sale (POS) machines in trains.
It has been mandated that all food items have their Maximum Retail Price (MRP) printed on them. IRCTC is also using Artificial Intelligence (AI) to monitor its kitchens on a real-time basis.
Now, IRCTC has installed its first automatic food vending machine in the newly-introduced Coimbatore-Bengaluru UDAY Express.
The automatic food machine in the UDAY Express train offers a variety of snacks and beverages. These snacks and beverages include biscuits, chips, canned juices, tea, coffee, and aerated drinks.
They have been installed in the mini-pantry-cum-dining areas of three coaches on the double-decker UDAY Express train. The UDAY Express train was introduced to keep the comfort needs of business travellers in mind.
Train number 22666 Coimbatore-Bengaluru UDAY Express train will take 7 hours to go from Coimbatore to Bengaluru. Train number 22665 Bengaluru-Coimbatore UDAY Express train will take 6 hours and 45 minutes to go in the other direction, from Bengaluru to Coimbatore.
Passengers on the UDAY Express train can place their order using the machine's tablet. The machine will then dispense food or drink after the payment has been made.
Initially, payment will only be accepted in cash. However, in the future, people will also be able to pay with cashless transactions. Passengers can choose what they want from the list of items available on the tablet.
They can then add these items to the cart. After the passengers make their payment, the machine will automatically dispense the requested items. This new automatic vending machine is another step by the IRCTC to help improve the quality of train food for their passengers.
Image credit: Photo by Erik Mclean on Unsplash (Free for commercial use)
Image Reference: https://unsplash.com/photos/ifbVa1gYDnA
What's new at WeRIndia.com