India's indigenous Aircrafts show on Republic Day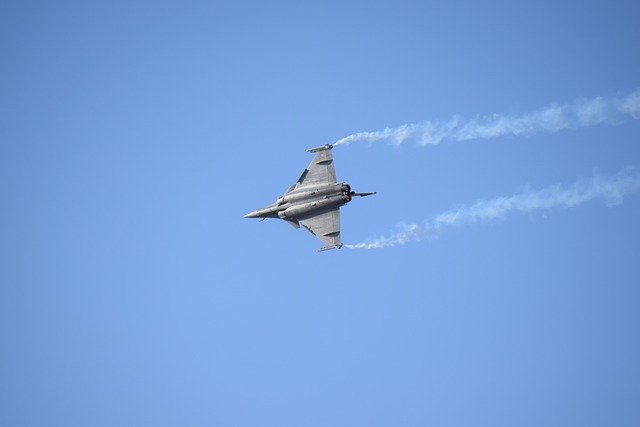 Tejas are Indian designed Light Combat Aircrafts. They have revolutionized the Indian Air Force.
These Light Combat Aircraft (LCA) will be doing a breathtaking flying show over Rajpath on the 67th Republic Day of India.
They will be joined by indigenous helicopters Rudra and Hindustan Aeronautics Limited (HAL) Dhruv.
This is a historical feat because India saw the usage of Indigenous aircrafts in such a way back in 1960s last time.
Back then, HAL Marut was used.
The Tejas LCA joined the impressive Indian Air Force array in June last year.
They had a lot of hype and expectations on them.
They are manufactured by the HAL in Bangalore.
These indigenous aircrafts are being used for several practice runs in order to make their awesome fly show on January 26.
In the show, there will be 34 aircrafts participating in the air.
The pilots of the crafts will perform amazing stunts with various manoeuvres during the Republic Day celebrations.
The celebrations this year has its chief guest of UAE crown prince Sheikh Mohammed bin Zayed Al Nahyan. The parade will have MI 17 V5s flying in Ensign Formation.
In typical army fashion, the Parade Commander reaches the saluting base in front of President Pranab Mukherjee signaling the flying.
The show this year will have 19 fighters, 11 helicopters and four transport aircrafts.
There will also be 12 aircrafts kept on a stand-by. Jaguars, C130J Hercules, C17 Globemaster, Su30, MI 17 V5s, ALH Dhruv, MI-35 (attack helicopters) are the types of aircrafts participating in the celebrations in this year.
January 23 will see the full dress rehearsal just as is traditionally done by entire IAF team.
In order to take make sure the fly show will run smoothly without problems, there will be several special establishments of the IAF metrological officers, Air Traffic Controllers and specialists formed around the Republic route.
Image credit: Image by Mithilesh V from Pixabay (Free for commercial use)
Image Reference: https://pixabay.com/it/photos/cielo-blu-aeromobili-volo-volano-4919478/
Recent Posts

As you know, cricket is one of the

Although gambling is prohibited in India, this does

Pushpa Bhatt recently participated in the Ladakh ultramarathon,
What's new at WeRIndia.com