India isn't a 'Dharmshala': Amit Shah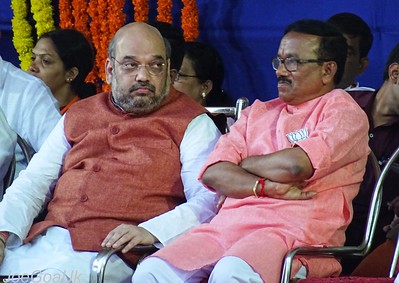 India is not a 'Dharmshala' or a charitable shelter home to all illegal residents that can come and settle down here, says Amit Shah, the BJP Chief.
While speaking at the Jagran Forum, Amit Shah stated that this country is not a charitable shelter home to illegal residents to settle down here. Only Indians have the right to the resources of the country and they only can use them.
Nowadays, illegal immigration is a big threat to the country and National Register of Citizens (NRC) is one of the ways to solve the basic problems of India.
However, NRC move is being opposed by all the major political parties.
He questioned that how anyone from outside the country can come and stay here illegally. They don't have any right to misuse the resources of country.
Shah alleged that the intruders are a big threat to the country and they have been used as a vote bank for 70 years.
The BJP is taking tough decisions to stop intruders for the sake of the country.
He added that the names of the intruders must be deleted from the electoral roll after thorough identification as they are a big security threat to the country.
The BJP is making several efforts to remove infiltrators from Assam.
Assam has been facing intrusion of people from Bangladesh since the early 20th century. It is the only state that was having a National Register of Citizens.
The Supreme Court has been monitoring its updates.
The complete draft of the NRC was published on July 30. The names of 2.9 crore people have been included in the list. And the total applications received are 3.29 crore.
Those omitted in the list have been given an opportunity to submit documents once again in order to prove their residency.
Image credit: BJP President Amit Shah Meet in Goa image by Joegoauk Goa is licensed under CC BY-SA 2.0
Image Reference: https://www.flickr.com/photos/joegoauk73/17582064423/
What's new at WeRIndia.com