India to buy Iranian oil in November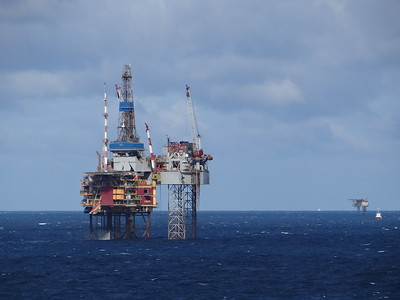 India is going to buy crude oil from Iran in the month of November. Two state refiners have placed orders to import this oil despite the US sanctions considering their national interest, says the oil minister, Dharmendra Pradhan.
US sanctions on Iran will come into force from November 4.
Though it is not clear whether India is on the waiver of US sanctions, nominations have been made to purchase Iranian oil.
The two oil companies, IOC and MRPL have placedan order for 1.25 million tonne (MT) of crude oil from Iran.
In the wake of the US sanctions against Iran coming into force, it is difficult to pay for Iranian oil and India is seeking various ways to pay for it.
Paying in Indian rupees is one of the options in front of the government, and the rupees will be used by Iran to settle the imports of goods from India.
Earlier also, India used to pay in Indian rupees which Iran was accepting, so it might not be a problem as per the IOC Chairman.
Iran is India's third-largest oil supplier. At present, India is paying in euros using European banking channels which would get blocked from November.
In the past, when EU joined the US in imposing financial restrictions, India used a Turkish bank to pay Iran in the beginning, and later started paying in rupees.
Hence, Iran is considering the option of accepting the payment in rupees, as per the sources.
US already warned that it would consider waiver on the sanctions even though the importing oil from Iran is in reduced volume. If any granted sanctions are there, they would be time-limited, says the US Secretary of State Mike Pompeo.
IOC had planned to import 9 MT of Iranian oil in 2018-19 for which payment could be done through UCO Bank or IDBI Bank.
Other oil companies like Reliance Industries have completely stopped buying oil from Iran due to the US sanctions against Iran. And other oil companies are also reducing their imports due to the same.
Image credit: North Sea Oil Rig image by Gary Bembridge is licensed under CC BY 2.0
Image Reference: https://www.flickr.com/photos/tipsfortravellers/7573673694/
Recent Posts

If you are someone who travels much due

The Mahaparinirvana temple has a statue of Lord

The 5G testbed aims to reduce dependence on
What's new at WeRIndia.com