India has 2,293 political parties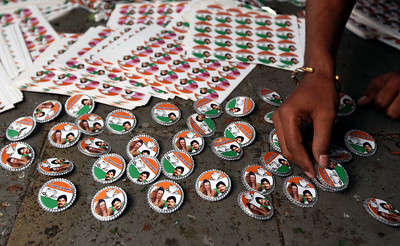 As General Elections are approaching in India, the election rush has been begun by the political parties. As of March 9, 2019, just a day before the announcement for Lok Sabha elections, India has 2,293 political parties.
Among these, seven political parties have been recognised nationally and 59 political parties are state recognized parties.
There are many odd political parties like Sabsi Badi Party, Bharosa Party, and Rashtriya Saaf Niti Party.
India had 2,143 registered political parties as of February this year. Among them, 58 parties got registered before the assembly elections in Chhattisgarh, Mizoram, Madhya Pradesh, Rajasthan, and Telangana.
Later, on the eve of election schedule in the country, several minor political parties also registered. This was just done within the span of a one month period.
Around 149 political parties were registered with the poll panel between February and March.
The recently registered parties include Bahujan Azad Party from Sitamarhi in Bihar, Samoohik Ekta Party from Kanpur in Uttar Pradesh, New Generation People's Party from Coimbatore, Tamil Nadu etc.
Despite the registration of these political parties, they do not have the privilege of having a fixed symbol to contest in the elections due to their non-recognition.
The poll panel issues some free symbols out of which, these political parties will have to choose their desired symbol. Currently, 84 such free symbols are available in the country as per the latest EC circular.
In order to get recognition at a state or national level, a political party should have to secure a minimum prescribed percentage of polled valid votes. Or they should have won certain number of seats in the state legislative assembly or the Lok Sabha in the last election.
The EC found that some registered political parties are not functioning at present. The EC asked the Central Board of Direct Taxes to monitor the finances of all these unrecognized political parties.
Image credit:  Preparing political party badges image by Al Jazeera English is licensed under CC BY-SA 2.0
Image Reference: https://www.flickr.com/photos/aljazeeraenglish/3438532880
Recent Posts

The government proposes to amend the Drugs and

Bharat Drone Mahotsav-2022 is India's biggest Drone Festival.

A 21-year-old man from Noida tried to perform
What's new at WeRIndia.com