IIT Kanpur's recommendations on Delhi's air pollution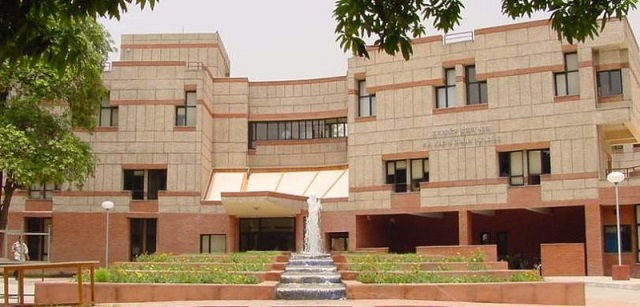 Due to the alarming environment pollution, air pollution and their effects, Delhi government seeks several ways to stop them. In this regard, several initiatives including Car Free Day have been taken.
The Car Free Day in Delhi revealed that cars seem to be the major cause for the pollution in Delhi as the pollution drastically reduced on that day. In addition to that, various other reasons for the growing pollution are also sought by the government and it took the help of IIT Kanpur in this matter.
After a long waiting, a team from IIT Kanpur prepared a report on air pollution in Delhi and submitted it to the Environment Department which was forwarded to the office of the Chief Minister of Delhi. The report contains more than 300 pages which includes the major reasons for pollution and proposed suggestions to prevent it.
The team in its report identified various reasons for air pollution which include emissions from vehicles and thermal plants. In addition to that, biomass burning in neighbouring states is also a leading cause for the pollution.
To stop this alarming threat to environment as well as to humans, the team suggested various measures. Switching Euro VI norms is one of the best methods to combat the pollution.
According to an official, the report states the sources which are most damaging to environment and constituents of the pollutants, specifically in winters when pollution rises, and how to put an end to this aggressive threat due to industry and other sectors.
The proposed recommendations are constructive, and are mainly focused on the 'dos' rather than 'don'ts'. The pollution in nearby cities to Delhi is also considered by the team. This is because the pollution in the city cannot be reduced if the pollution contributing factors in and around a 300-km radius of Delhi are not treated. The measures suggested in the report require substantial investment and support from neighbouring states to prevent air pollution. The final version will be made public by second week of December after a thorough discussion.
Image Credit: Sahitya0000 / CC BY-SA 4.0
Image Reference: https://commons.wikimedia.org/wiki/File:Department_of_Computer_Science_and_Engineering_IIT_Kanpur.jpg
Recent Posts

The Odisha government stepped ahead to control the

Here is a list of some great events

Kochi Metro launched a special Independence Day offer
What's new at WeRIndia.com