Budget 2020 Highlights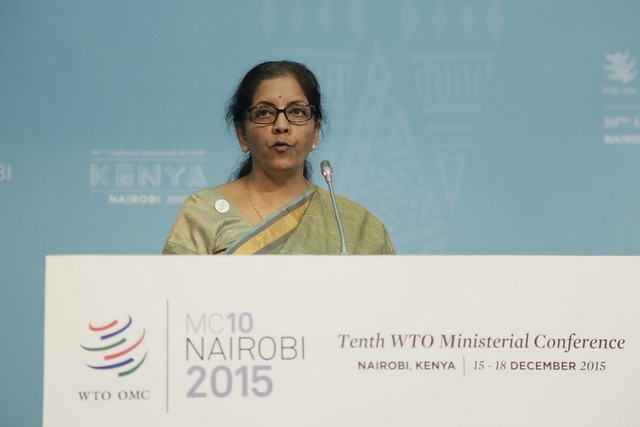 Union Finance Minister Nirmala Sitharaman presented the Budget 2020 on February 1. While presenting the Union Budget, the finance minister's speech had gone beyond 2 hours 30 minutes. Sitharaman broke her own record of a 2-hour-17-minute-long speech in July 2019. This was the longest Budget speech by any finance minister.
Here are some key highlights of Union Budget 2020:
The finance minister said that this year's Budget centred three ideas – Aspirational India, Economic development, and A Caring Society.
Around 6 crore farmers under Pradhan Mantri FAsal Bima Yojna have been insured. Pradhan Mantri Kisan Urja Suraksha and Utthan Mahabhiyan (PM KUSUM) would be expended to 20 lakh farmers to set up individual solar pumps.
Kisan Rails would be set up by the Railways to transport perishable goods quickly.
The Agri-credit target for financial year 2020-21 has been set at ₹15 lakh crore.
₹69,000 crores have been allocated for the healthcare sector and ₹99,300 crores for the education sector.
The government will launch a degree-level online education programme for the underprivileged. ₹3,000 crores will be provided for skill development.
The government allocated ₹12,300 crores to Swachh Bharat Mission. Around ₹3.6 lakh crore will be given for piped water supply to households under the 'Nal se Jal' scheme.
9,000 km of the economic corridor will be set up to boost infrastructure.
So far the insurance cover for bank depositors is ₹1 lakh. It has been raised to ₹5 lakh in this Budget.
The government proposed a new simplified tax regime and new income tax rates. The new tax rates would be 10% for income between ₹5 lakh-7.5 lakh, 15% for income between ₹7.5 lakh to 10 lakh, 20% tax for income between ₹10 lakh to 12.5 lakh, 25% tax for income between ₹12.5 lakh to 15 lakh and 30% tax for income above ₹15 lakh.
Government proposes to sell part holdings in LIC.
Dividend Distribution Tax (DDT) is now taxable at the hands of the recipients.
Image credit: Tenth WTO Ministerial Conference – Day 2 – Plenary session (am) image by World Trade Organization is licensed under CC BY-SA 2.0
Image Reference: https://www.flickr.com/photos/world_trade_organization/23705340861
What's new at WeRIndia.com