Bills expected in this Parliament Session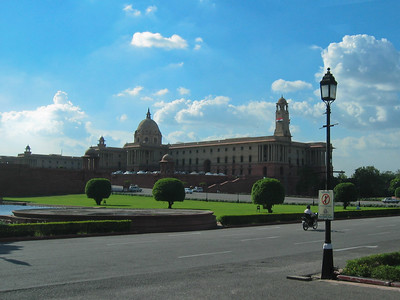 From today onwards, the second part of the Budget session is starting. Government is focusing on several bills that may come into force in this Parliament session. These include the Goods and Services Tax (GST) bill, Bankruptcy bill, Electricity Amendment Bill, Factories (Amendment) Bill etc. A separate Bill for Bankruptcy and Insolvency Code, 2015 is proposed which is intended to pass in the Parliament session.
One of the major bills is Goods and Services Tax (GST) bill which already passed in the Lok Sabha. But the Bill is waiting to be passed in the Upper House, the Rajya Sabha where the ruling NDA party does not have a majority. Hence, the Bill needs the support of the Congress party to pass in the Upper House. The Constitution amendment for a Bill needs two-third majority in Rajya Sabha. If the Congress party supports the Bill, it will be passed in the House. Even though the original form of GST reform was written by the Congress, it was rejected to support the Bill in its present form.
The Sikh Gurdwaras (Amendment) Bill, 2016 was launched in Rajya Sabha in the month of March this year. It was passed by the House. The Bill aims to amend the Sikh Gurdwaras Act, 1925.
The Factories (Amendment) Bill, 2014 is aimed to amend the Factories Act, 1948 and was introduced in Lok Sabha in August 2014.
The Electricity Amendment Bill intends to make amendments in the Electricity Act, 2003. The Bill proposes to separate the distribution network business and the electricity supply business. Multiple supply licensees will be introduced in the market as per the proposals of the Bill.
Another Bill that is aimed to pass in this is the Regional Centre for Biotechnology Bill, 2016. Dr Harsh Vardhan, Minister of Science and Technology and Earth Sciences introduced the Bill in Lok Sabha in March, 2016.
Image credit: Indian Parliament image by Dave Scott is licensed under CC BY-SA 2.0
Image Reference: https://www.flickr.com/photos/davidwscott34/369077062/
Recent Posts

Amazon's first all-women delivery station in Andhra Pradesh

Codeine is used to treat pain.

Soluble fibre also helps reduce LDL cholesterol.
What's new at WeRIndia.com