Attendance Mandatory on this Independence Day: NarendraModi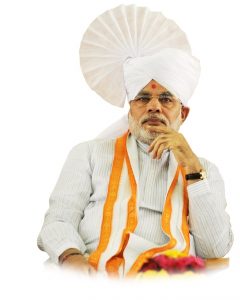 We are celebrating 68th year of India's Independenceand this 15th August will see the first speech by a Prime Minister born after India got Independence and the citizens of Democratic Republic of India are expecting a powerful speech from an excellent orator,Mr.NarendraModi.
This year Modi government has warned the Indian officials beforehand of Independence Day that absenteeism on the eve won't be tolerated and serious actions will be taken against authorities.
Prime Minister Mr.NarendraModi has also directed state governments to consider 15th August seriously and it should be celebrated right up to the village and block level.
Here is a quick summary of what different news sources are speculating from NarendraModi's speech at Red Fort.
In a report published on August 11, 2014 by Times of India, two dates have been stated to be beneficial for the reigning government to announce their mega projects as they are reaching the completion of first 100 days of coming into power. First date is 15th August and the second date is 23rd September which happens to be birthday of PanditDeenDayalUpadhyaya.
The projects comprise of comprehensive road and highway plans, crucial projects in power sector including solar power stations. To facilitate these projects effectively and to ensure banking needs of the people in backwoods, Prime Minister might also announce one of the biggest ever financial inclusion project of providing bank accounts to 15 Crore people residing in rural areas.
India Today in an article rolled out on August 8, 2014 mentions that the speech at red fort will highlight 3 big ticket reforms including Clean Ganga Project, honing the skill of India's enthusiastic and energy filled youth and some important policies related to financial Inclusion. The report also states that a four member committee has been set up to monitor preparations for the day.
The committee comprises of Law Minister Ravi Shankar Prasad, Human Resource Development Minister SmritiIrani, Ananth Kumar (Chemical & Fertilizers Minister) and Power Minister PiyushGoyal.
Shaili Chopra from DNA also mentions there is high need of reformation, revitalisation of policies and a stronger pace of globalisation in India and after a gap of around two months, India is expecting a strong speech from NarendraModiwhich not only makes high end promises but also resulting in effective steps being taken towards achieving higher employment rate and economic well-being.
As the days of election dates in the crucial state is approaching, party at the National Centre needs to showcase what work they have done so far and what can be expected in upcoming days to ensure their 'vijay' (victory) in Delhi.
India's population awaits Modiji's speech at Red Fort on Friday. Wishing all the readers of WerIndia.com a happy Independence Day.
Jai Hind.
Image credit: Suraj.sthitaprajna / CC BY-SA 4.0
Image Reference: https://en.m.wikipedia.org/wiki/File:Narendra_modi_HD_image_000002.png
Recent Posts

If you are someone who travels much due

The Mahaparinirvana temple has a statue of Lord

The 5G testbed aims to reduce dependence on
What's new at WeRIndia.com