Health Benefits of Mugwort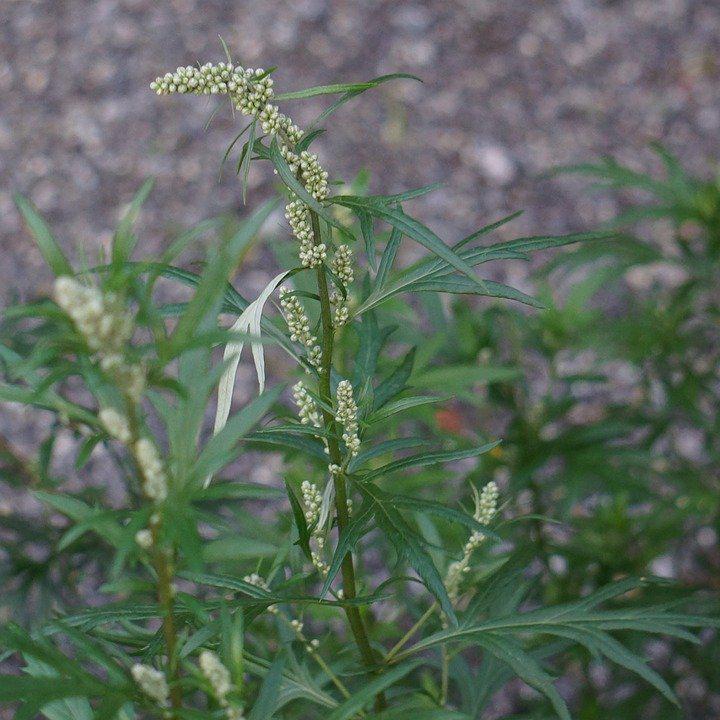 Mugwort is also known as green ginger or wormwood. It is loaded with antioxidants. It has yellow or reddish-brown flowers in the summer.
The leaves are used as a natural bug repellant. Mugwort is popular in Japanese, Chinese and Korean cuisines.
In Europe, people use it as a flavouring agent for non-vegetarian dishes including meat and fish.
Japanese use it in rice cakes and desserts while the Koreans use it in soups and salads.
Mugwort can be used in the form of tea, powder, herb, essential oil and smudge stick.
Here are the health benefits of Mugwort:
Mugwort is used to treat joint pain in traditional Asian medicine under a process called moxibustion. Under moxibustion, the dried mugwort is burnt on certain parts of the body to relieve pain. It also has pain-relieving properties to ease symptoms of arthritis.
Due to its artemisinins, mugwort is believed to be toxic to certain cancer cells. The moxibustion treats inflammation and improves the function of the autonomic nervous system.
It relieves stomach problems including abdominal pain, gas, bloating, constipation and diarrhea.
It also treats fever, headaches, insomnia and nose bleeds.
It is used to relieve menstrual pain and stimulate the menstrual cycle. Some studies on traditional Chinese medicine proved that moxibustion helps treat primary dysmenorrhea. They also showed that menopausal hot flashes can be treated by moxibustion.
It is also believed to reverse breech birth. A breech birth occurs in normal delivery where the baby's bottom and feet are positioned for delivery instead of the head. A study published in the Cochrane Database of Systematic Reviews revealed that moxibustion helps reverse the breech position. It also helps increase foetal movements to turn a baby to a normal head-down position.
However, it should not be used by pregnant women and breastfeeding mothers without the advice of a physician.
Image by Merja Partanen from Pixabay (Free for commercial use)
Image Reference: https://pixabay.com/photos/mugwort-artemisia-vulgaris-170812/
Recent Posts

Union Finance Minister Nirmala Sitharaman said that VDAs

Cinnamon is a widely used spice in the

A man from Karnataka celebrated the birthday of
What's new at WeRIndia.com