Galangal: The Root of Health Benefits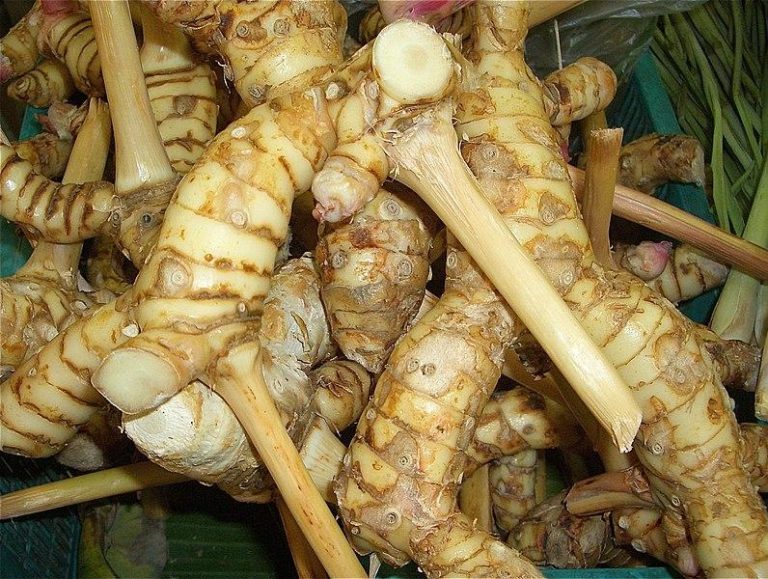 Galangal, scientifically known as Alpinia galanga, is a flavorful spice native to South Asian countries like China, India, and Indonesia.
This magical root is not only a culinary delight but also a powerhouse of health benefits, due to its rich array of phytonutrients and antioxidants that combat inflammation and protect against cancer-causing free radicals.
Here are the health benefits of galangal:
Galangal is a potent source of vitamin C, which not only aids in better iron absorption but also strengthens the immune system by supporting white blood cell function and detoxification.
Its high potassium content helps regulate blood pressure, promotes cardiac muscle function, and improves cholesterol levels, reducing the risk of heart-related issues.
Galangal's antioxidants bolster the body's defences, helping prevent ailments like colds, allergies, and asthma by removing toxins and enhancing the immune system.
Loaded with bioflavonoids, galangal fights pancreatic and intestinal cancers. It also helps regulate estrogen levels, reducing the risk of breast cancer, while dietary fibres aid in preventing colon cancer.
Galangal's rich magnesium content makes it an effective remedy for alleviating muscle cramps, especially after strenuous physical activity.
Its calcium content contributes to optimal bone density, ensuring flexibility and smooth movement. Potassium further aids in mineral absorption.
Galangal's dietary fibres facilitate healthy digestion and bowel movements, preventing constipation and indigestion.
Vitamin C-rich galangal reduces inflammation in the bladder, preventing UTIs. Its antioxidants eliminate free radicals and harmful bacteria, maintaining a healthy urinary system.
Vitamin C enhances iron absorption, crucial for preventing anemia by ensuring an adequate supply of red blood cells for nutrient and oxygen transport.
Galangal is a remarkable root with a myriad of health benefits. Whether you incorporate it into your meals or explore its medicinal properties, galangal can contribute to a healthier and more vibrant life.
However, as with any natural remedy, it's essential to consume it in moderation and consult with a healthcare professional if you have any concerns or specific health conditions.
Image Credit: Susan Slater, CC BY-SA 4.0, via Wikimedia Commons
Image Reference: https://commons.wikimedia.org/wiki/File:Thai_ginger_%28Alpinia_galanga%29.jpg
What's new at WeRIndia.com