Upsurges and Steep falls of Sensex in 2014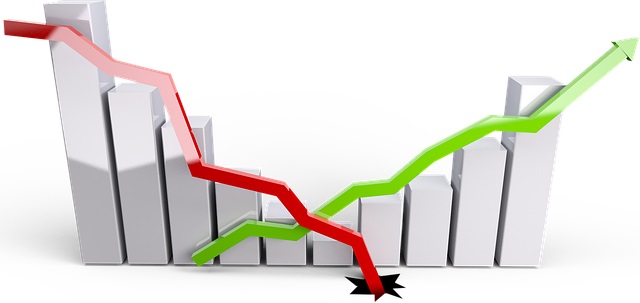 2014 is a memorable year in the history of Indian stock market. Sensex and Nifty increased by 29 percent in this year. The value of BSE companies surpassed 100 lakh crore rupees. Many upsurges and downfalls are recorded in this year.
Upsurges
May 9
On May 9, Sensex increased by 650.19 points which is the highest rise in this year. The major purchases of FIIs with high expectations due to expected election results and exit polls on the huge majority of BJP and establishment of constant government are some causes.
May 12
On this day, Sensex recorded 556.77 points of growth. The completion of last stage polling in the country and the confirmation by exit polls that the government is established by BJP under the leadership of Narendra Modi enhanced the trust in investors. Especially, huge investments are made by foreign investors.
October 31
519.50 points of growth was recorded on October 31. The robust US economic growth and a wonderful rise in Japan's monetary easing programme are the major reasons for this. In addition to this, the optimism on growth of India and the constant inflows on corporate earnings helped the market to rise.
September 18
On September 18, 480.92 points of growth was observed by Sensex. The decision of US Federal Reserve to keep US interest rates near zero for a significant time is made, an agreement was made between India and China by signing for a five-year trade, economic co-operation pact and a railway co-operation pact.
June 2
The announcement of RBI on reduction in Statutory Liquidity Ratio for commercial banks and estimation on the money policy review boosted the market grow by 467.51 points.
Downfalls of Sensex
December 16
Sensex plunged by 538.12 points which is the highest fall in this year. The constant fall of rupee, international consequences, the deficiency of Current Account reaching maximum in the last one and a half year period, and the constant selling by FIIs are the reasons for this.
July 8
Sensex fell by 518 points on July 8 after introducing the maiden budget of Modi government. The discouragement from the Railway budget, the mixed views of Asian markets and the weak opening of the European markets are the reasons for this fall.
September 23
On September 23, Sensex recorded a fall of 431.05 points. The massive selling by foreign funds and retail investors led to the steep fall of the market.
August 1
The fears of slowing of inflows into emerging markets after trimming the monthly stimulus of US Fed, and the strengthening of dollar to rupee plunged the market by 414 points.
October 16
The closing of US market with loss on the earlier day, the lower opening of European markets and global economic concerns plunged the Sensex by 349.99 points.
Image Courtesy: India.com
Recent Posts

Jaggery is loaded with antioxidants which help prolong

Online healthcare policies are cheaper. So, rather than

The dimensions of the new ₹100 banknote will
What's new at WeRIndia.com