Supreme Court's new rule on EPF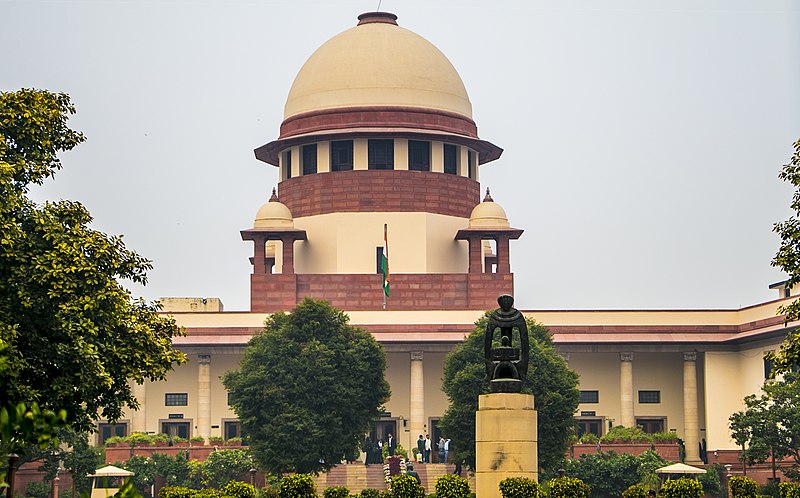 In order to improve EPF cover to the private employee, the Supreme Court ordered in the month of February to club all the special allowances with the basic salary to calculate provident fund.
An EPF account is mandatory for all employees with a basic salary of up to ₹15,000 in firms and organizations that have more than 20 workers as per the EPF&MP Act, 1952.
Under this Act, 12 per cent of the basic salary is deducted from the worker, while the employer makes a matching contribution.
There are over 4.5 crore active subscribers under the specific wage limit and PF deductions are mandatory for all of them.
The Supreme Court's rule came after it was hearing a batch of appeals on whether the special allowances paid by an organization to its employees would fall within the expression "basic wages" to calculate provident fund.
The EPF&MP Act says that 24 per cent of an employee's salary is contributed to the EPFO. This includes equal contribution from both the employee and employer.
One-third of the amount, i.e. 8.33 per cent goes to the employee's pension scheme. The government chips in with 1.16 cent as EPS subsidy.
The ruling of the Supreme Court is likely to impact the provident fund contributions for domestic workers whose basic salary is less than ₹15,000. However, if the basic salary exceeds ₹15,000 per month, it might not affect them as the PF contributions are made on full basic salary.
With this new ruling, the take-home salary of employees goes down. For instance, if your basic salary is ₹13,000, then 12 per cent of your salary is ₹1,560. It is deducted as PF contribution with a matching contribution from your employer.
But if your salary is ₹15,000 after adding allowances, then your 12 per cent of it would be ₹1,800. Hence, your PF deduction will be increased which ultimately reduces your take-home salary.
Image Credit: Subhashish Panigrahi / CC BY-SA 4.0
Image Reference: https://commons.wikimedia.org/wiki/File:Supreme_Court_of_India_01.jpg
Recent Posts

The government introduced Atal Bimit Vyakti Kalyan Yojana

As part of improving customer satisfaction, Indian Railways

EarthPoorna aims to provide delicious and nutritious snacks
What's new at WeRIndia.com