Ways To Upgrade Your Job When A Promotion Isn't An Option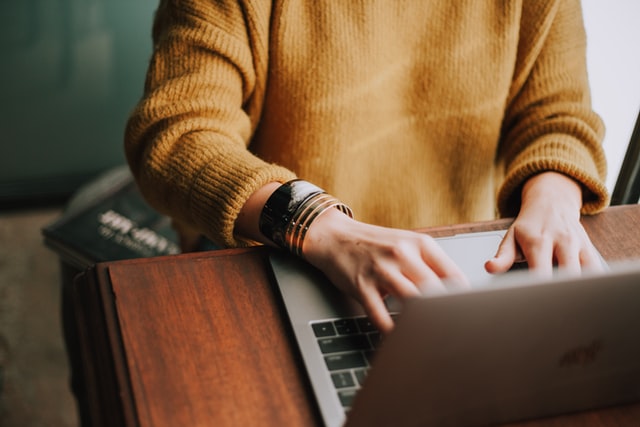 Maybe you didn't successfully negotiate that promotion or maybe you didn't even try. But while it's true that how far your career advances—and how quickly—is largely up to your boss, you might have more power than you think. And particularly if you're a woman, you may need to use it if you've got your eye on a leadership role down the line.
Here's how to make use of the untapped potential in shaping your own role, project by project, regardless of the job title that's printed on your business card.
1. Why You're Overlooking Role Negotiation
A role change may not sound as impressive as a title change, but that's no reason to pass it up. In fact, renegotiating your day-to-day job can prove decisive in whether you ultimately land the position you're gunning for later on.
A true role change can give you the chance to learn new skills, get acquainted with other departments, and raise your visibility in your organization. More than that, it can give you the room to innovate in a role whose original job description doesn't.
These are a few ways to propel yourself forward by making some strategic role changes:
Don't Wait for Assignments to Come to You
Keep a lookout, and speak up as soon as you spot a project you want a hand in. We already know that women ask for raise with the same frequency as men but are simply granted them at lower rates—an outcome of workplace gender bias that's only compounded when you hesitate to advocate for yourself.
Claim what you want, and walk with intention toward your boldest goals.
2. Talk to People Who Are Doing What You Want to Do
Do your homework,  there's an untapped potential in simple curiosity.
Be curious—and conspicuously so—by asking questions of the colleagues who are working on projects that bring real value to your organization. It doesn't matter if they're senior to you or work on other teams. Think of it as in-house networking. Take the time to investigate, and you'll be better positioned to make the best case for your inclusion in an ongoing project or one you propose.
3. Inventory Your Skills
Figure out what you need to learn in order to get to your goal—don't let others decide the route for you.
Sometimes, the best way to gain skills is to volunteer to help out.
You don't need to find a charity to spend your Saturdays with, though. Just ask, "How can I help?" more often than you're used to. It's helpful to start taking on parts of a job before going for a whole new role. This lets you try a new job function on for size and build your skill set gradually before drawing up a plan and going full in.
As Benninger and her colleagues have found, the paths to some of the most high-impact leadership roles often run through everyday tasks and goals—and they often occupy unstacked, even disruptive, territory.
4. Pay it Forward
Keep at it, and be patient. The path to the leadership role you've got your eye on might not come through a steady march up your company's org chart. But, once you're finally there, pay it forward.
Sure, you had to do some of this role negotiation all on your own, but now you can be the mentor or sponsor you didn't have for the next talented person coming up. After all, you'll need their brilliant ideas and passion on your team when you're running the show.
Photo by Christin Hume on Unsplash (Free for commercial use)
Image Reference: https://unsplash.com/photos/Hcfwew744z4
Recent Posts

Soluble fibre also helps reduce LDL cholesterol.

If you have any outstanding tax dues, you

Do you want to be the proud owner
What's new at WeRIndia.com