Ways to Strengthen the Relationship with Your Boss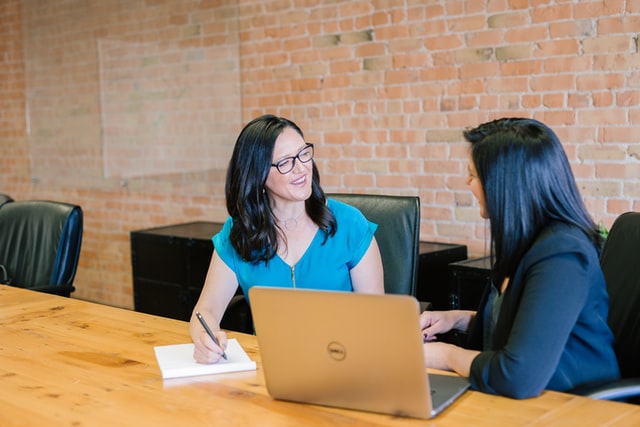 In the perfect world, you and your boss would be completely compatible.
You would have similar personalities, common goals and shared ways of working and communicating.
There would never be miscommunication or misunderstanding, and your work would always be praised. Unfortunately, this isn't always the case.
A healthy alliance with management certainly has its benefits, including making you more likely to be promoted or land a higher-paying job at a better company.
Here are some of our career advice tips on how to work more effectively with your boss:
Show Your Respect, Always
There will be some bosses you don't like very much. Your bosses will make decisions you don't understand, some of which may keep you chained to your desk for long hours on the evenings you had plans.
Regardless of your personal feelings toward management, the key is to continue showing your respect.
"The greatest gift you can give your boss is respect. There will be times you disagree with their approach or their guidance. The way you handle those conversations will signal to the manager your level of respect,".
Let Your Work Speak For You
Regardless of how much you may like and respect your boss, a strong connection with management will only go as far as the quality of work you produce. Meet regularly with your boss to discuss mutually set goals. Never let your boss be surprised by some inability to meet your goals or your deadlines.
When you're unable to deliver the work that's expected of you, management may find themselves in sticky situations with their own bosses or their clients.
This can damage the relationship you have with your boss.
On the other hand, if good work is completed consistently and before it's even asked of you, it helps to make your boss look good, and they will be more inclined to help you in return.
If your manager respects the work you produce, they will open doors to your career.
"Managers are in meetings where new assignments, employee development, and promotions are being discussed. Having an advocate increases your opportunities."
Make a Personal Connection
Your boss is a human before an employer. Showing your manager that you care for him or her as a person can go a long way toward developing a strong connection.
"Relationships are the currency of business in today's economy and the more you cultivate them, the better your career will be,". You might even supervise your boss!"
Brisson recommends asking your boss about their weekend, remembering their birthday, and including them on your list for coffee runs.
Showing a general interest in your boss' life will demonstrate that you care for them.
Be Open to Self-Improvement
Part of management's job is to help its employees become even better at what they do, improving the overall success of the company.
You'll be more likable to your boss and you'll benefit from enhanced skills if you're receptive to the feedback you're given.
There are two things you can do with feedback: you can accept it or you can reject it. Always keep the mindset that feedback is meant to enhance performance and long-term viability.
By understanding the ultimate point of why you're receiving suggestions or criticism, you may be less likely to take feedback personally and more inclined to see how these changes can be good for business.
For those who feel as if they're not getting enough information on their performance, they should ask their boss how to best meet their expectations.
Making it a point to improve will demonstrate to management that you have the same overall goals for the company as they do.
Image Reference: https://unsplash.com/photos/JaoVGh5aJ3E
Recent Posts

There are certain rules and customs duties for

Vitamin B12 is commonly found in meat, fish

These IIT students designed a water purifier that
What's new at WeRIndia.com