Practical Solutions To Build Confidence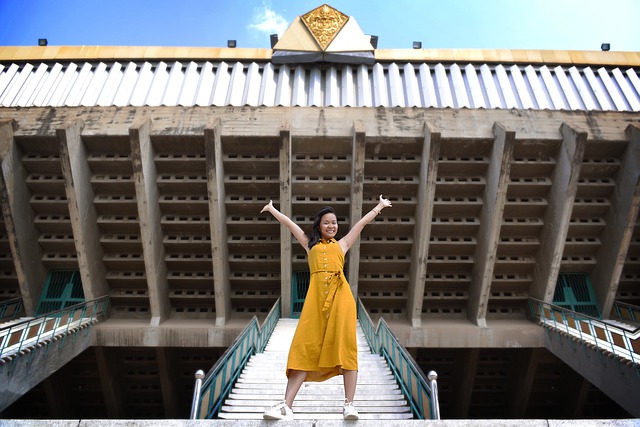 One can still ignore the skills that one possesses, but never the confidence.
It will be your best-friend wherever you go. Once you develop self-confidence, life would seem a hell lot easier at the workplace.
Be positive and look for the good in every situation.
Stop comparing and stay focused. Go with the flow and do not stress about little things.
Here are some easy tips to ponder on for your confidence building-
Posture Positions
You posture speaks about your confidence level before you speak for yourself. Firstly, do not slouch. Stay erect. If you have a habit of slouching then keep a sticky note pinned to your work station with a red arrow pointing upwards or simply saying in bold to sit erect.
When you talk or present an idea of holding a conversation occupy more surface area with your body. This does not mean standing widely, but to stand straight which gives an upfront feel to your personality.
Over-thinkers Beware
People in office are not thinking about you, its time you stop thinking about them. Most under-confident people are extreme over-thinkers who play depressing scenarios in their head about people in office having all the wrong thoughts about them.
In reality, people have better stuff to do and so do you. So, stop thinking and don't indulge in self-absorption too much.
Chill Out
You don't need to be serious all the time. Work in fun when you make it so.
As a famous personality once said, "I have never been convinced that there is anything wrong in having fun"
Yes! Make fun of yourself and make fun of others. Keep it light, try watching funny videos on Youtube or simply use the hashtag #funny on Ted Talk to get a hoard of hilarious talks.
Make Mistakes and Admit Them
You weren't born perfect, no matter how much you plan; you can't always get it perfect. So, be prepared for mistakes and bloopers on the way. Do not fret to much when you make errors. Infact, make grand mistakes and learn from them.
Sometimes you trip over banana peels and fall on your face. Get up laugh on yourself and make a mental note to look at the path you are treading on next time.
Confidence is more about the self than anything else because "You yourself, as much as anybody in the entire universe, deserve your love and affection." – Buddha
Image by allPhoto Bangkok from Pixabay  (Free for commercial use)
Image Reference: https://pixabay.com/photos/woman-girl-cheerful-joy-confidence-5440017/
Recent Posts

Union Finance Minister Nirmala Sitharaman said that VDAs

Cinnamon is a widely used spice in the

A man from Karnataka celebrated the birthday of
What's new at WeRIndia.com