The Advantages To Partner With Recruitment Process Outsourcing (RPO)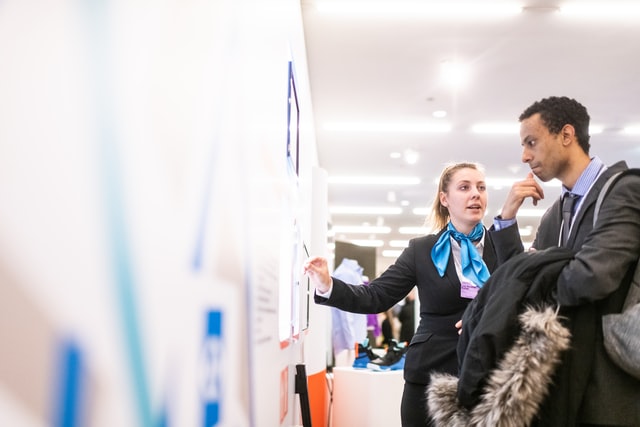 When we talk about Recruitment Process Outsourcing (RPO), it is still a new theme for a lot of organisations.
Building a connection is essential, which further determines the success ratio of the partnership. However, when we talk about the role of the RPO team, it is useful, if conducted efficiently.
Indeed, while such a recruitment solution can save everything from time, money and effort, it also benefits the employer's brand.
So, what exactly are the advantages of associating with an RPO partner?
REJUVENATION OF THE EMPLOYMENT BRAND
While sourcing new talent, recruiters want to ensure that their employment brand is transparent to the potential candidates they are targeting. While getting associated with an RPO provider, the organisation's brand name is accentuated as the team invests its time and effort in representing it. RPO providers comprehend the values and culture of the organization and put forth an accurate, unified and clearer picture of their value proposition during communication with applicants.
As RPO's do not represent their brand, companies can leverage this benefit & make the most of their associated RPO team. When the brand is represented well by the RPO professionals, it is evident from the decrease in turnover as new employees come on board and get attached to the brand. Furthermore, when RPO's conduct effective communication about the company's values through the hiring process, chances are hiring of better candidates who have a long-term vision, which ultimately decreases the unnecessary recruiting cost of the HR department.
DIFFERENTIATION IN THE TALENT SPACE
As we know, competition for attracting top talent is aggressive. At this juncture, associating with a recruitment process outsourcing provider can help to ease the hiring process and enhance candidate experience. RPO providers aid clients by suggesting them with more efficient technologies, which further creates an improved experience for candidates.
If candidates' experiences are positive more often, it creates a buzz of the organization in the entire recruitment industry. This allows employers to captivate the talent marketplace more efficiently while appearing strong and differentiated.
MANAGE BUSINESS DEMANDS
While most employers look for quick growth of their companies, however, increase in demand for talent is challenging to be dealt by the recruiting team. Here, recruitment process outsourcing appears as a scalable solution to manage the fluctuating talent needs more effectively. RPO providers not only render flexibility to the business but also an assurance of getting the talent it wants to succeed with.
While there are several benefits of working with RPO's, however, it is best advised to associate with the one that has experience in the recruitment industry and brings its knowledge to best practices. A good RPO solution often has the best chances of bringing your company the value it needs.
Photo by Evangeline Shaw on Unsplash (Free for commercial use)
Image Reference: https://unsplash.com/photos/VLkoOabAxqw
What's new at WeRIndia.com