What to Add on Your Resume When You Have No Relevant Work Experience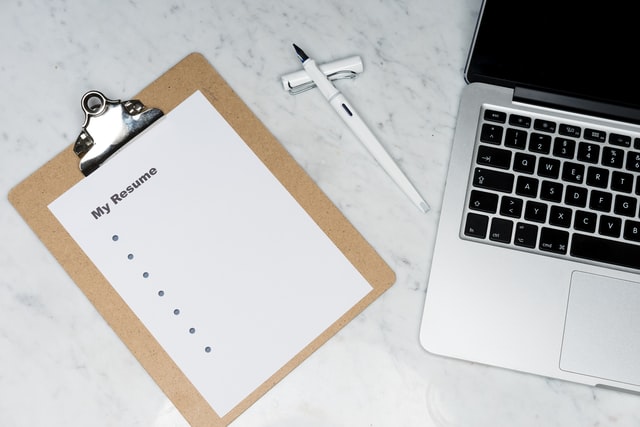 It's perfectly reasonable to have minimal to zero experience if you're a fresh graduate or entry-level applicant.
But if there isn't any visible connection between your current career and your desired one, there are ways that you can forge a new career, even when you don't have any relevant work experience.
Whether you're a recent college graduate or a career changer, writing a resume with no relevant work experience can be challenging and discouraging.
If you absolutely have to submit a CV, and there's no other way into the organisation, a shining skills-based CV is far more likely to get you in the door for an interview.
A skills-based or functional CV is designed to do exactly that. Rather than the classic list of 'Jobs I Have Done', a skills-based CV focuses on who you are and what you have to offer.
Instead of job titles, your headlines are your most relevant skill-sets and talents. And rather than tasks and responsibilities, the bullets below your headlines showcase the key accomplishments that showcase these skills in the most inspiring and interesting way.
You can add your work history at the end, but the point of a functional CV is to have the reader engaged in a conversation about what you can do, not just what you have done.
Here are tips for writing a resume if you have no relevant work experience:
Relevant and Transferable Skills
Most resumes will begin with relevant work experience. That becomes a problem when relevant experience isn't your strong suit. But rather than waste that prime real estate on your resume start instead with your relevant skills.
And don't tell me you don't have any. There must be a reason why you think you can do this job.
You might have transferable abilities from a previous, unrelated experience, or maybe you developed skills while in school doing academic projects.
Related Side and Academic Projects
You would write about your project work the same way you would for work experience. Think about the experiences you've had that helped you realize your career interests, that you can include on your resume under a "Projects" section.
Format it similarly to help the recruiter understand that this is valuable experience that should be evaluated when considering your candidacy for the position you are interested in.
Don't Skip the Career Objective
Some people don't include a career objective on their resumes. This section isn't a resume requirement.
However, if you don't have relevant work experience, a career objective provides a snapshot of your skills, character and personality. This section tells employers why you're the right person for the job, and how your skills can benefit their company.
If you feel you have no relevant work experience, you need to start with an impressive career objective statement.
In two or three sentences, state the position you're applying for, why you're qualified for this position, and how you can benefit the company.
A Strong Cover Letter
If you have no relevant experience or a winding career path. Find a way to connect your passions and life experiences with the company, then explain how that will translate into you hitting the ground running once you're hired.
The cover letter is the perfect opportunity for you to connect the dots between the company needs and the skills you have built across your career.
You need to explain why your non-traditional background might even be an asset, so that when they're done with your letter they have a good understanding of why it makes sense for them to hire you.
Photo by Markus Winkler on Unsplash (Free for commercial use)
Image Reference: https://unsplash.com/photos/7iSEHWsxPLw
What's new at WeRIndia.com