Shirish Apte, the thinktank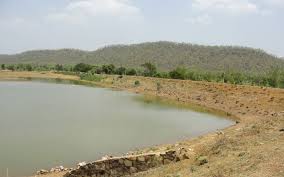 He is a 'Maalguzar'. That is the name that has flowed down with the waters of time, ponds and tanks constructed for water harvesting by the Malguzaars or zamindars and tenants in eastern Vidarbha, Maharashtra, for two centuries.
In 2008, Shirish Apte, an Executive Engineer of Minor Irrigation division of Bhandara, brought alive the Janbhora Malguzari tank a few kilometers from Bhandara.
Together, the entire village de-silted the tank and strengthened the boundary wall, completing the work by 2009 – 2010.
Soon the groundwater began to flow strong and improved agriculture as well as fish production here. As the silt is rich in Nitrogen and Phosphorus, it has been used to manure farms, replacing fertilizers.
Even employment has increased. The benefits prompted the district to restore 21 more tanks in Bhandara.
Bigger isn't necessarily better. The revival of the Malguzaari tanks has shown that there are cheaper and simpler methods for water conservation than the construction of big dams.
Smaller projects such as this aren't as expensive to implement and more importantly, the buy-in from the community and the ownership that the people feel can't be replicated with bigger state-run projects.
What's new at WeRIndia.com