Sanjiv Chaturvedi donates Award Money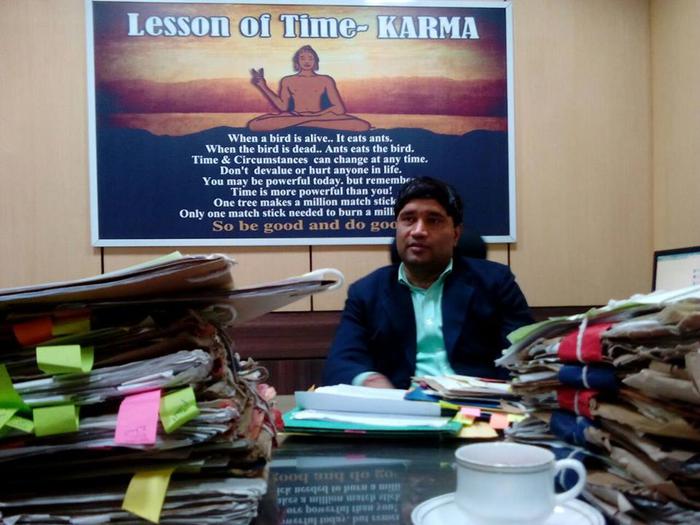 Sanji Chaturvedi, a bureaucrat who won the Ramon Magsaysay award has donated all his award money to AIIMS to help the treatment of poor patients especially those suffering from cancer. The award money was a whopping sum of Rs.14 lakh.
IFS officer Sanjiv Chaturvedi won the prestigious Ramon Magsaysay award for his service. He proved his selflessness and humanity by donating all that money to people in need. Chaturvedi is a 2002 batch Indian Forest Service (IFS) officer of Haryana cadre.
The original award money he received was Rs.19.85 lakh as the award, out of which Rs.5.63 lakh had to be deposited as advance tax. He donated the remaining to the AIIMS director along with a letter.
The letter stated that the cash is to be used for providing financial help to the poor, particularly those affected by cancer.
Sanjiv who has been a bold and active officer has been transferred twelve times within the last five years.
He is famous for his honest stand against wrong doers in cases of corruption. He was additionally famous for being an active whistle blower in case of several scams.
He was selected for the award under "Emergent Leadership" category for his integrity and courage with which he worked to investigate and expose corruption in public offices. Recently, he was posted to Uttarakhand from Haryana.
He is currently posted as deputy secretary of AIIMS. He requested for a separate register which maintains the details of details of patients who receive financial assistance from the money he donated so that he can ensure the transparency in transactions and so that the donated amount is put to the best use.
Image Reference: TheBetterIndia
What's new at WeRIndia.com