Meet this amazing woman adventurer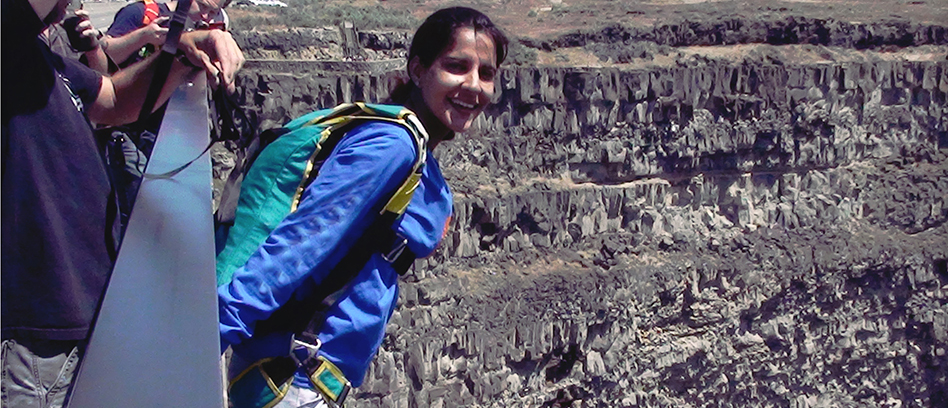 Archana Sardana, an adventure seeking woman started dabbling in adventure sports twenty days after her wedding and since then she hasn't looked. She now has titles like India's first woman Building Aerial Span Earth jumper as well as India's first woman master scuba diver trainer.
The 40-year-old adventure enthusiast became the India's first woman civilian Building Aerial Span Earth (BASE) jumper. She jumps from bridges of over 3,600 metres (12,000 feet).
Growing up in a society which does not consider women's participation in sports normal, Sardana didn't did not get to be an adventure sports enthusiast.
She is a mother of two boys and she finished a diploma in interior design, and says she was never extremely interested in following outdoor activities.
However, once she completed adventure and advanced mountaineering courses from the Himalayan mountaineering Institute, Darjeeling, and Nehru Institute of mountaineering, Uttarakhand, she could not stop looking for adventure since.
Sardana recalls that the toughness of mountaineering was quite totally different from BASE jumping, an extreme sport. BASE jumping is like skydiving. It is actually like parachuting or wingsuit flying from a fixed structure.
What makes BASE jumps more risky is the fact that they usually occur from a lower altitudes. There are some reports which say that it's the world's most dangerous sport.
Of course, before she decided to do her first jump, Sardana had performed around two hundred skydives.
Image Reference: Thebetterindia
What's new at WeRIndia.com